Hey Lads
I thought I would post up my Eric Hendren as well.
Got it off Pinballwizard and I believe it came out of Robina Velodrome. From GBAN's photo's of the Hoffy SN book It was built for Sean Jones out of Columbus SL and also had ( Trophy ) next to it so not sure what that means but might find out at Pushies Galore.
Cleaned the frame up and regreased everything.
Big thanks to Henri for the wheelset and Erle for the stem.
Frame = Eric Hendren Clumbus SL 55sq, Steel Tange Levin HS
Chrankset = NOS SR Royal with 48T chainring and ENCO Sealed BB
Stem = SR Royal SL Drilled and Milled Sakia 40cm roady drops
Wheelset = Suntour Sprint laced, tied and soldered to early Velocity Clinchers Conti GP4000 tires
Seat and post = Butchered Brooks B17 and Campy twin bolt
running 48T - 17T
how it started

Now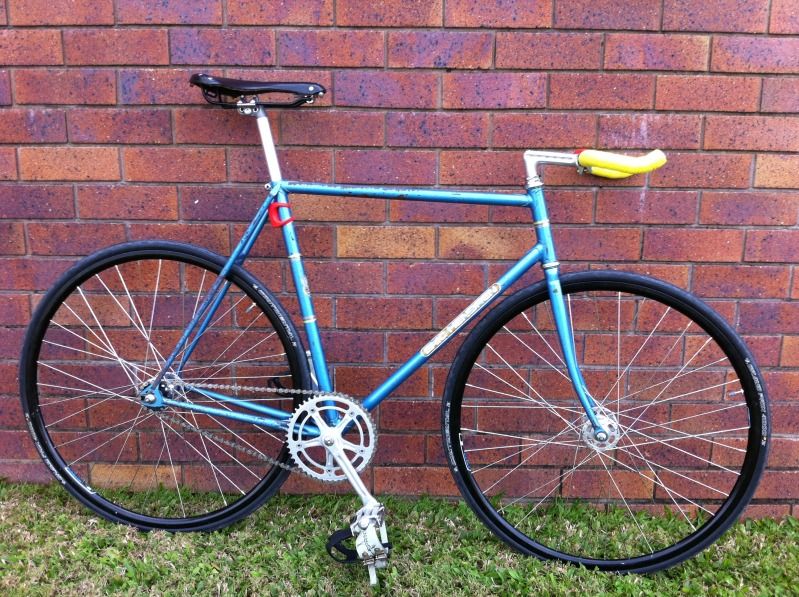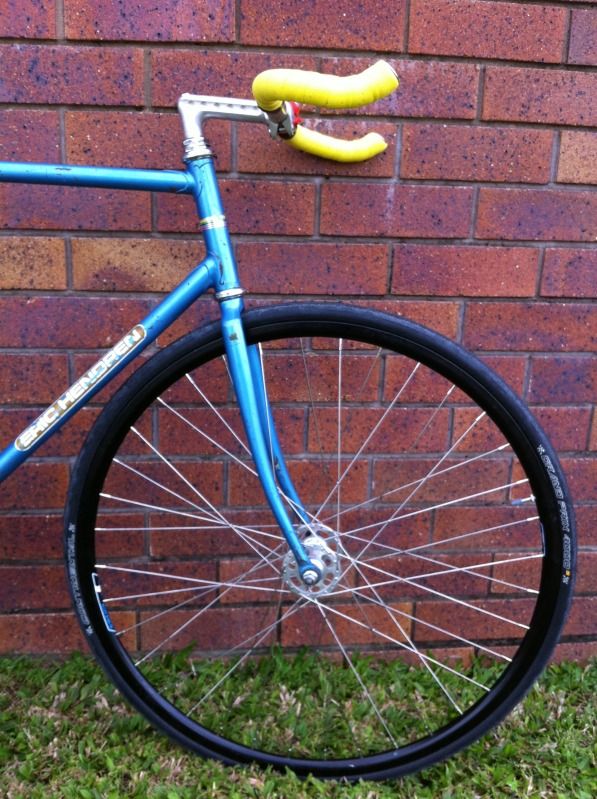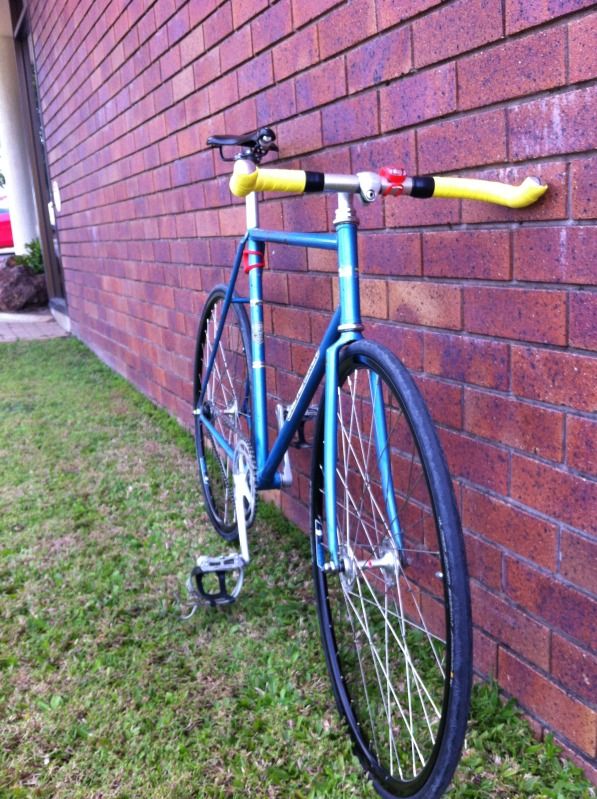 100% love this stem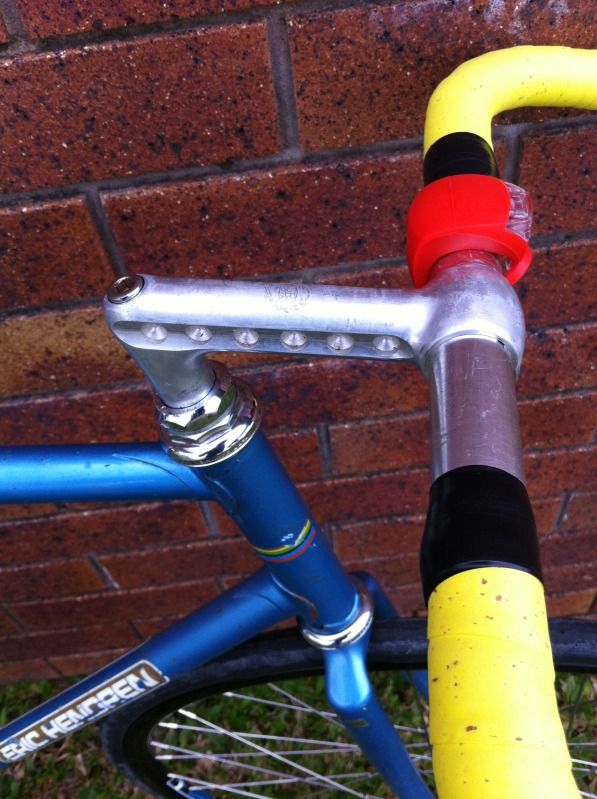 and decided to get rid of the chopped and fopped bars and fit drops after yesterdays ride
cheers