Been talking about this for a while now. Melbourne trip is definantly going ahead for whoever is keen. So everybody sort your shit out. as there is plenty of stuff to do in Melbourne late November. Personally i couldnt decide between the two weekends so i am staying there for the whole week in between them. Here's your options:
Weekend 1.
21st/22nd November
Alleycat + Roller Racing + Party + UCI Track World Cup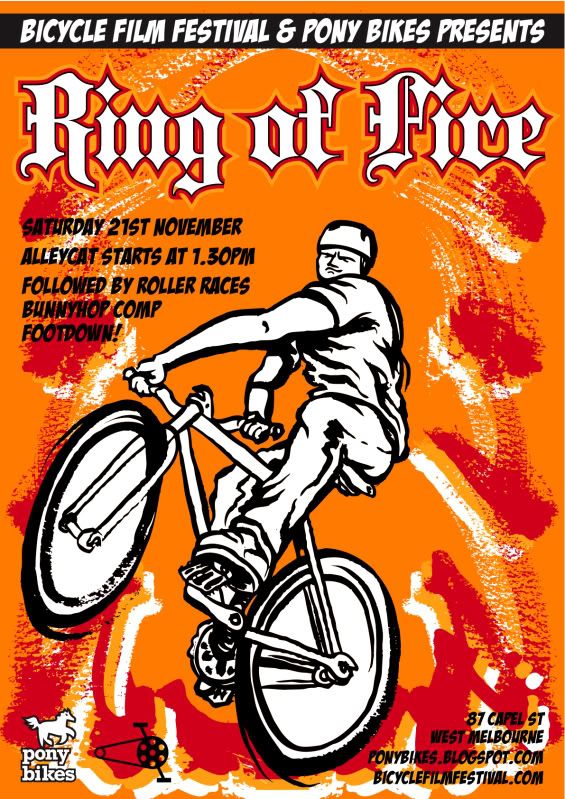 See: http://fixed.org.au/forums/index.php/topic,9559.msg83927.html#new
http://www.trackworldcup.com.au/
Weekend 2.
28th/29th November
BFF Weekend + National Hardcourt Polo Champs
See: http://www.bicyclefilmfestival.com/?p=melbourne
http://www.bikepolo.com.au/nationals/
Hope you'll can make it.