Ok so not fixed but requested here
Dean El Diente custom, 60TT, 59ST standard angles. Record, Easton, Thomson, King etc. Wheels are CXP33 with DT Comps on Chris Kings (lovingly hand crafted by me). Drivetrain's a bit of an experiment - Record but with Chris King hubs with AC cassette, crankset is DA with Rotor Rings. Detail may be a bit hard to make out in the semi-chaos of my shed. Gotta getta betta camera.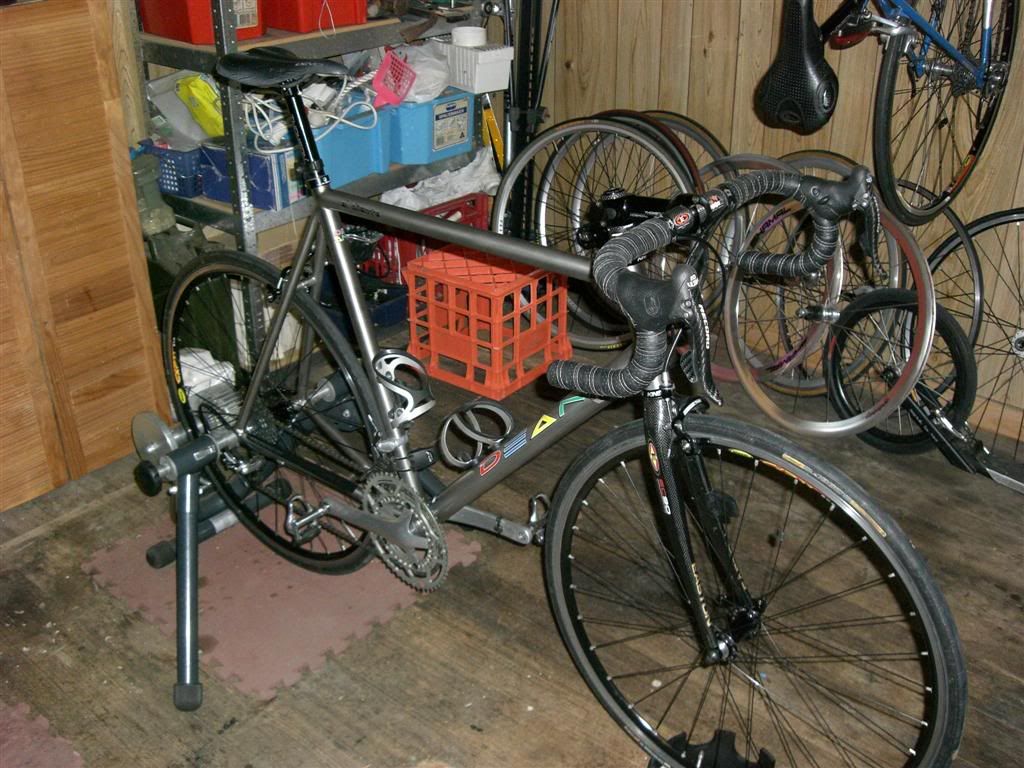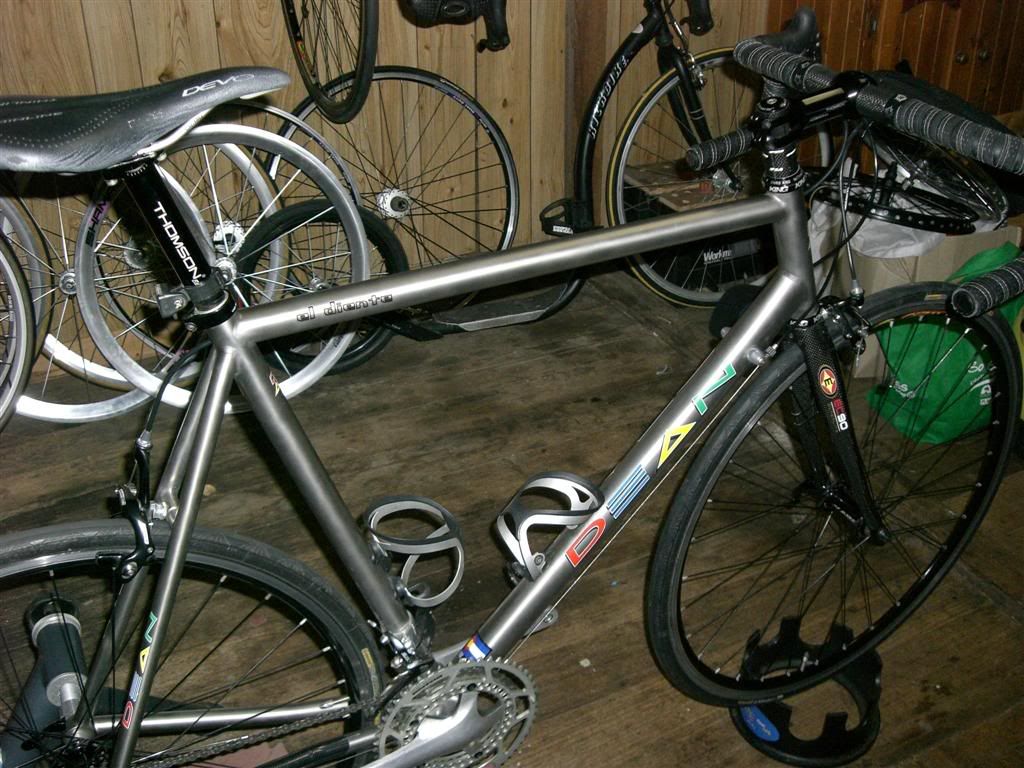 Sister ship - Paconi made for me from columbus EL-OS about 6 years ago, full Chorus, some Easton, Thomson, wheels are OPs on Record with DT comps (also lovingly handcrafted by me).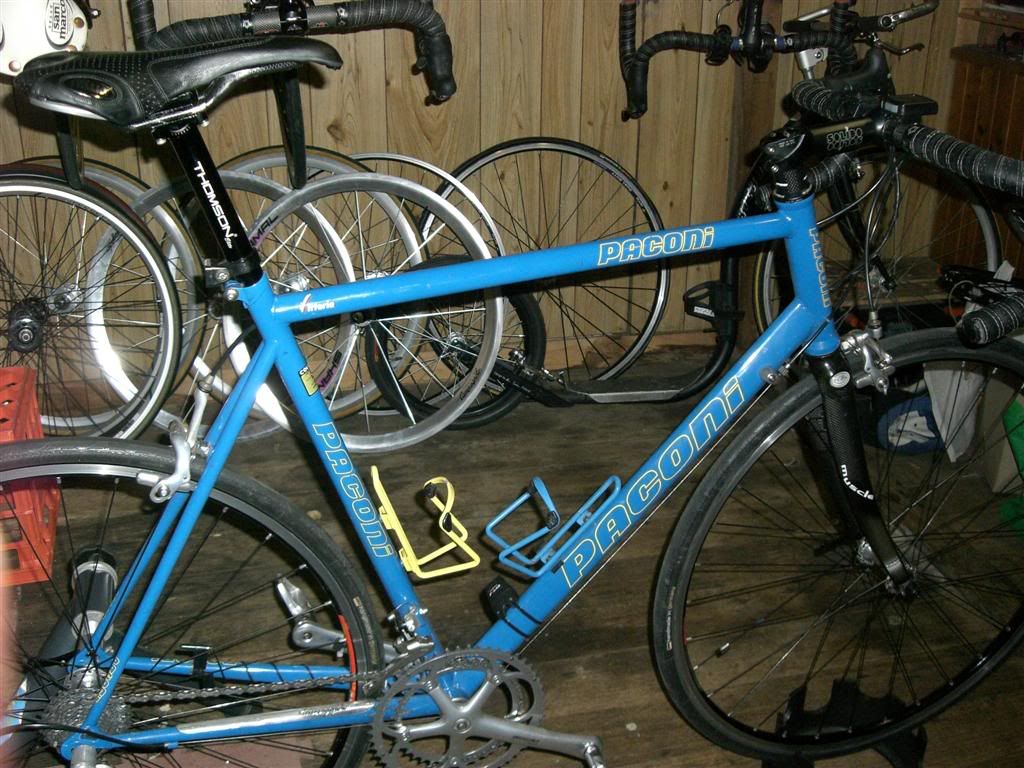 The whole fleet