So in true FoA style, I put the call out for a cheap, cheap road frame for a risered racked pub bike / summer commuter and Horatio offered me this Cannondale frame. I couldn't turn down the price, and had pretty much all the parts ready for it that I pulled off of my Viner.
Long story short, I built it up last night after picking it up last weekend when I was in Melbourne seeing the best band in the world.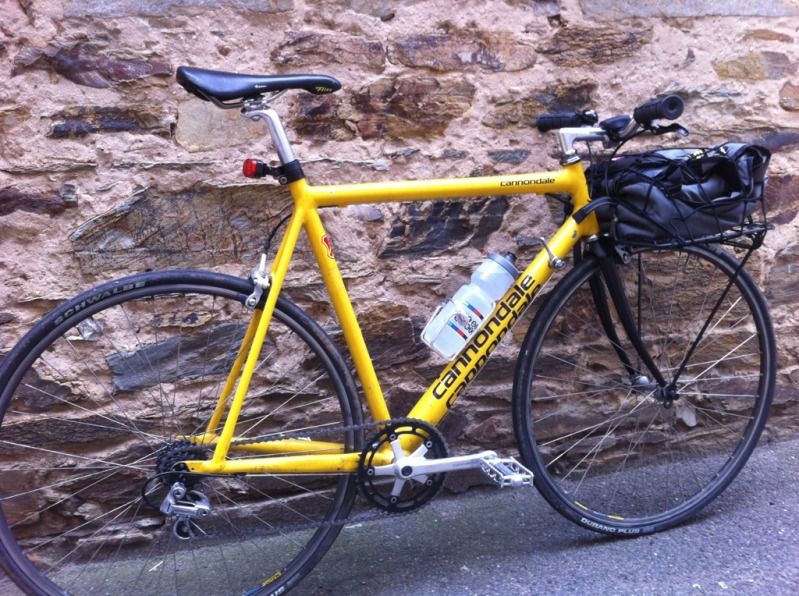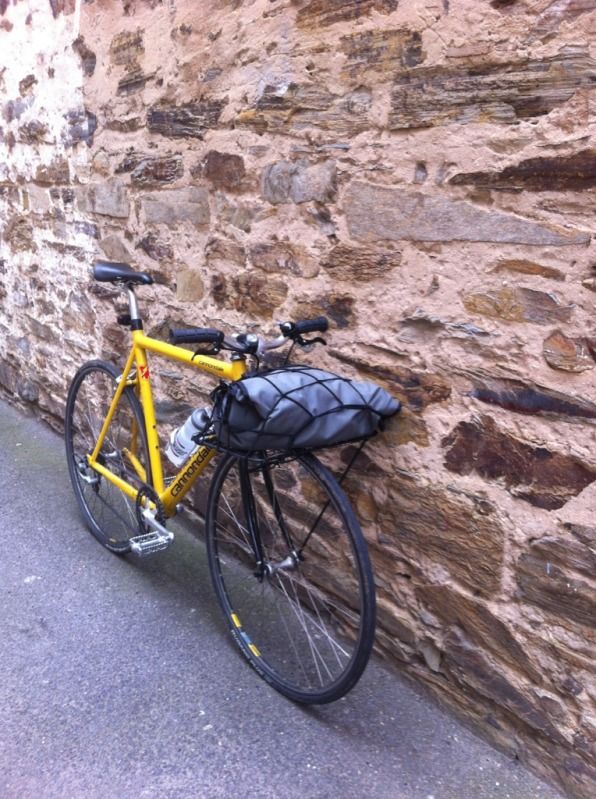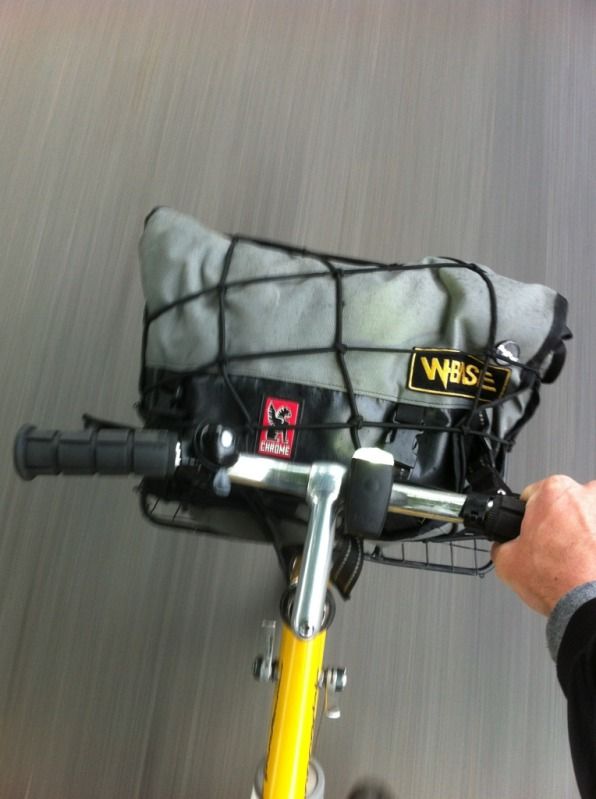 Parts list…
Cannondale 1995 2.8 frame and fork
Generic alloy risers with Oury's
Nitto Pearl stem
Shimano 600 cranks with Shimano 46t
Shimano 600 rear derailleur
Shimano 105 down tube shifters
Shimano 105 brakes
Shimano 105 hubs laced to Mavic Open 4 CD's
Generic alloy seat post
Selle Italia Flite
Schwalbe Durano 700x25 tyres
Old porteur rack from eBay.fr
Specialized levers
MKS touring pedals
The whole thing has cost me less than $100 (so far). Thanks to Horatio, Huge, Justdave and Sam Treadly. The pedals are borrowed from John Kennedy.
Rode into work and on a short ride tonight. Rides really well, even with the front weight.