whats your budget?
Get one of these
Don't put a modern carbon crankset on a vintage carbon vitus!
True, an explosive ancient frame needs an equally failworthy crank.
No complaints with my FSA crankset
A bike like this needs something like PMP "z" cranks
that's the ticket. just like a carbon tubed vitus, they look cool, but not altogether practical…
My vote is for some dynadrive cranks…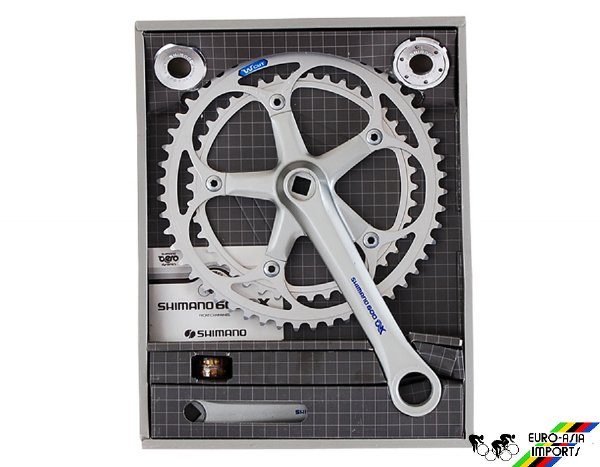 Couldn't find a track pic quickly on GIS, only having type of pedals and an obsolete spindle diameter might also be annoying.
Its a Vitus,
I have two sets of stronglight 165 pista's and french pedals.
I also have a nice Milremo stem and cinelli alloy bars.
Ill do you a good deal.
Aren't you glad you didn't tap them out

Oh that's right…the pedals and crank holes are a different size aren't they.
His have French threading, but he has pedals to suit.
You can tap them to English if you must.
Do they look like these Dayne?