Gudday
I'm putting a mixte together for a friend. She's got quite a phobia (seriously) of descending, so ends up going very very slowly. She's getting better and more comfortable with it, but it's still an issue.
Anyway, the frame is fitted with some Weinmann/DiaCompe centrepulls currently fitted, and they look really good on the mixte. I also have some Mafacs I could fit. I was planning on fitting some new long-reach Tektro R559s with Shimano BL-R550 levers like these ones: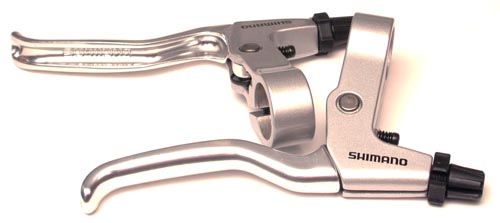 I know that'll work really well, but it won't look as good as centrepulls. Do you think I'd get similar performance from centrepulls with these levers? Or different levers, maybe like these ones?
New TB14s and Koolstop pads BTW, +/- compressionless housing will be used.
Righto
Ta