Could be worth it even for the BIN. Word on the street is the Surly distro isn't into too good of a situation right now and isn't getting any more Surly stock for the foreseeable future. Might be worth jumping on if you've been hankering for a CC and are of the tall persuasion.
just before someone gets too crazy and miss this bit:
"Please note that cranks, bottom bracket, gear shifters, front & rear deraileurs & wheels are not included"
Oops, I didn't see that part!
People who list shit way (shakes head)… Perhaps it should be moved to the douchebag thread.
I used to hate that frame colour but recently I've been thinking that it'd look pretty good if you paired it with mirror black components. That said, the gold ano' headset coupled a with shit brown frame and mustard saddle … dudddde!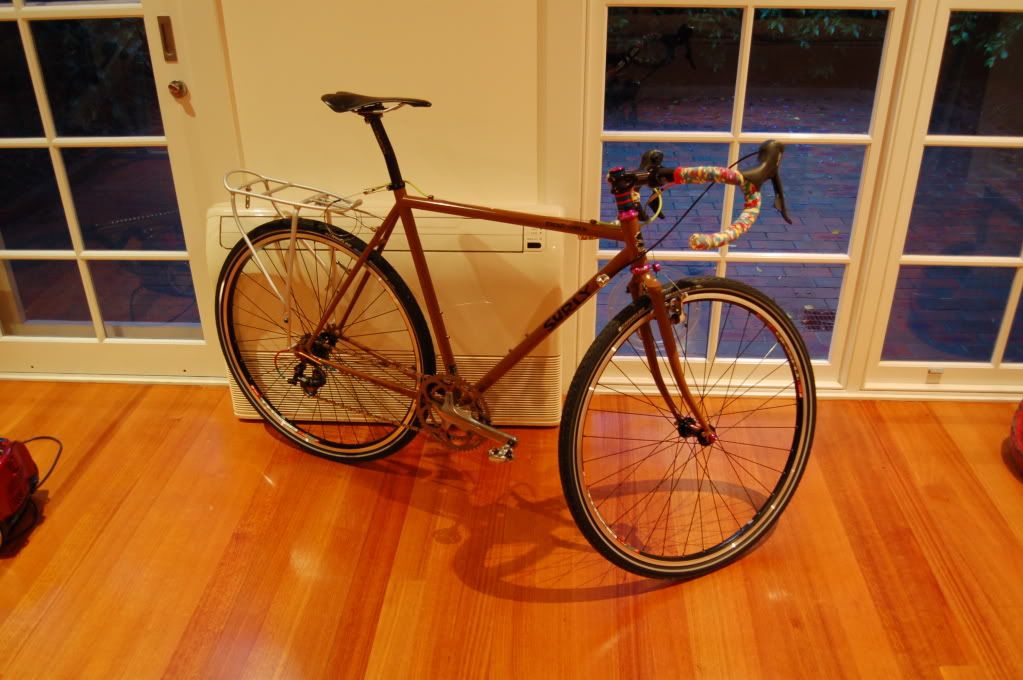 i rebuilt this with all black components and gave it to my brother. it never got better.