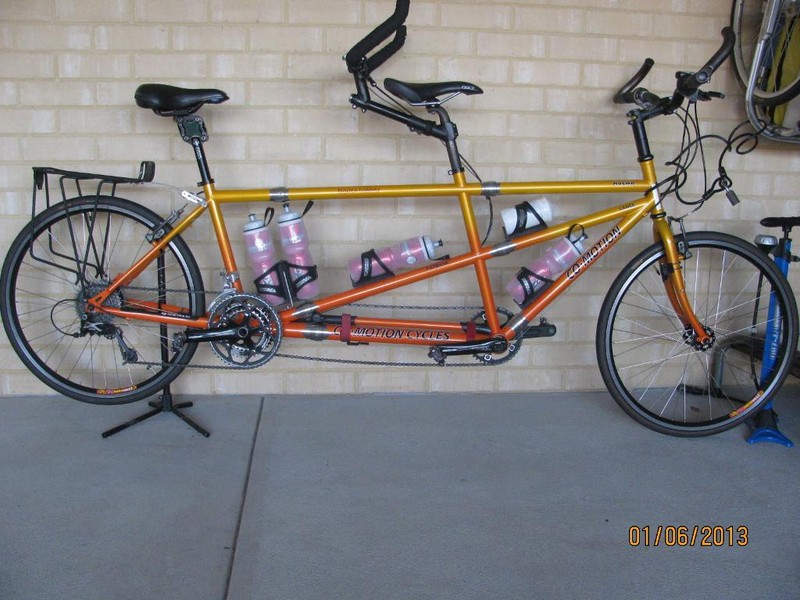 I presume Blakey hasn't commented because he is already on the way to WA…
Needs more water bottles.
You can feel the smugness from here.
yes, yes you can.
OMG is that a Thudbuster??
Yep, since the stoker can't really see approaching bumps, and it's pretty hard to use weight transfer to make them less bumpy on a tandem anyway this is a pretty common setup*
*on my mum and dads tandem anyway
I learnt something new today…
The owner of this bike is definitely not pro-life.