Having a discussion with Damon yesterday at the North Carlton court yesterday about a court I saw at Rathdowne Street.
The Carlton court is great but I really miss a fully walled/caged court in terms of not loosing the ball out of the edge/being able to be physical into the wall etc.
Some of the guys have tried the Rathdowne court but it was apparently too small.
I just knocked this up as a possible bribe to give it another shot sometime.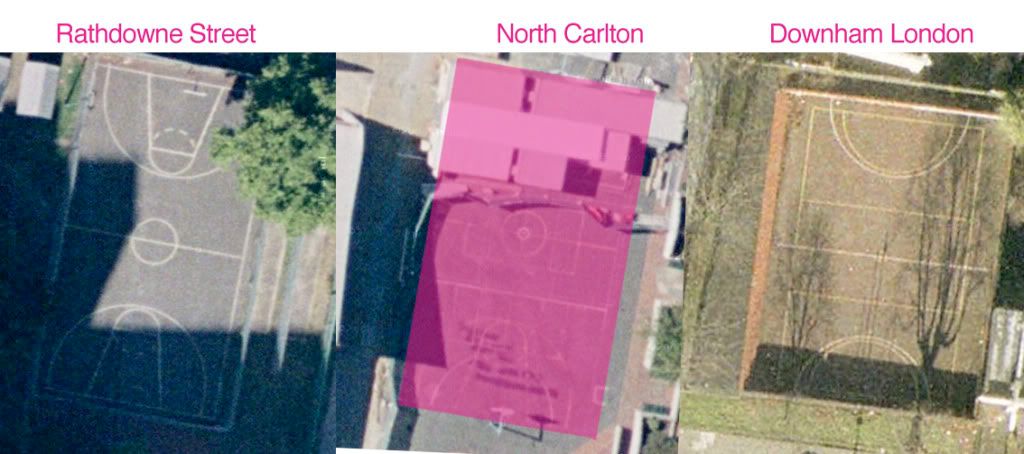 Downham Road in London is a little small but being fully walled and with seating along the long edge, it provides great tactical games with view for heckling.
Anyone keen to give it a try/re-try?
J