This be big dollars atmo
Richard Sachs track frame 57 NOS Columbus Cinelli Campagnolo rare! | eBay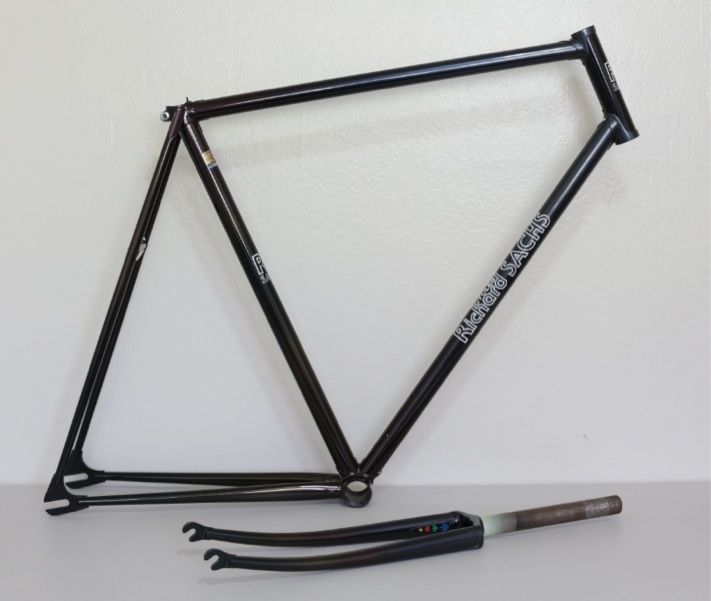 the expensive frame is the expensive frame atmo
Love that eggplant colour!
Love the inside fork crown lug cut outs,
Other than that meh.
For half the $'s I'd rather have Kumo/Keith build a frame for me. It would be special, use nicer materials and better built imo. + I could ask Keith if he's really Beck hiding in the hills of 'berra, building bicycle frames incognito.
ftfy