Beard alert!
Flat racks let you carry pizzas & oversize stuff easily, racks with fences sort of restrain things, baskets hold bags / small items well. Neither does both well, and I like pizza.
These collapse to take a large object / pizza on top, or act as a basket when assembled.
Ziptie it permanently to your rack or just bungee it down and take it into the shops.
The CRESBI ones are pretty sw8 and come in !!colours!!, but shipping from the US means ~$25/regular, $30/colossal crate.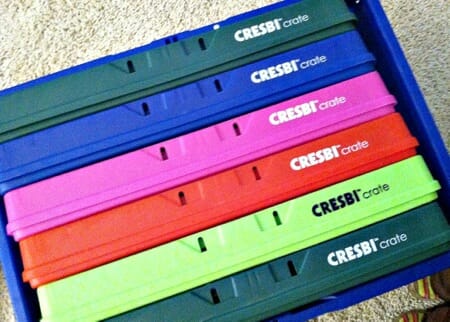 So, if I were to bulk buy some of these blue & yellow ones, anyone want in? $15/ea, pickup in Northcote. Or plus post. Size: 39 x 29 x 21 cm
10 available, running total:
VeloEst 2
JDL 1
Captn commuter 2
Snail 1
Dafrog 1
supermarketoflove 1
dfunkt 1
Horatio maybe