Hello gents and ladies of the forum,
This is my latest build finally got my forks today. This build is the product of all my wheeling and dealing over the last 6 months. I have been waiting months and months for the forks, even though they were promised to be here weeks and weeks ago. Anyways I am very very happy with the final results! I finally have a bike which i am pretty certain is BOMBPROOF! The Colnago is now resting after getting alot of recent thrashing on the streets of Brisbane. Thanks specifically to;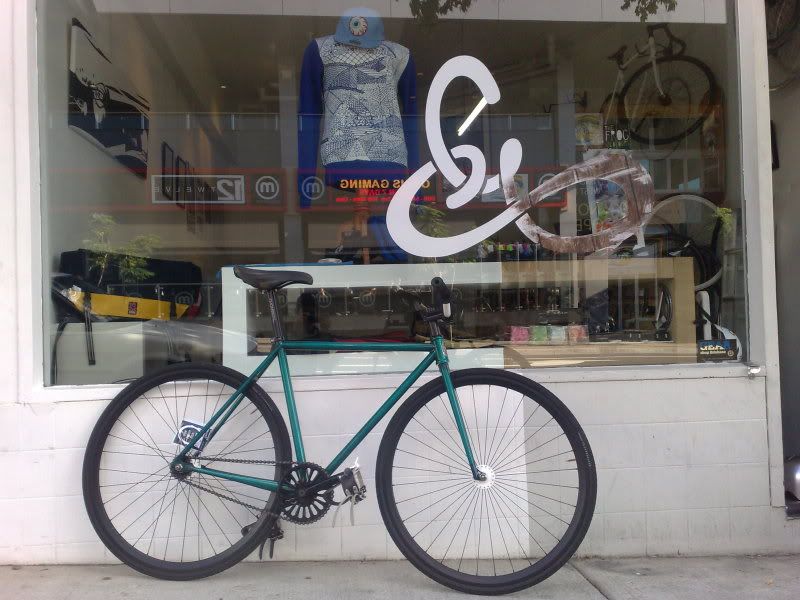 Specs.
Frame & Fork:
FBM 'The Sword'
Drivetrain:
Profile BMX Cranks
Profile 44t Chainring
Ti BB Spindle
MKS GR-9 Pedals
Plastic Double Gated Cages
Leather Doubles (May upgrade to TOSHI Doubles)
Izumi Chain
NJS 17t
NJS Lockring
Wheelset:
Velocity Deep V
Custom White Velocity Hubs
Vittoria Rando 28c's
Cockpit:
Fsa Headset
Profile BMX Acoustic Stem
Atomlab Bars
Animal Edwin Grips
Thomson Seatpost
Concor Saddle
Total Cost for the build after alot of wheeling and dealing was just on $2000 with the bulk costs being the FBM handmade frame and fork! I'll get some more pics this week when i get my hands on a good camera… Any questions just swing me a PM!