Today marks the birthday of everyone's favourite jaffle making, cat loving, ontrend pioneering, hipster stylin' courier Harry.
Happy 21st kid!
Happy Birthday many! May your times be lemon.
Yeh man, I remember 21.
avagoodone arry
Bonafide FOA legend.
Happy 21st mate, may the celebratory dinner be jaffles & your cake be camo.
R
21 !! Faark !!!
Happy B'day

If life gives you lemons, just say fuck the lemons and bail.
ftfy
Happy Birthday legend.
TC: want a lemon-butter dessert jaffle. If only someone would come up with some sort of jaffle-themed eatery that somehow delivered said jaffles to my place of work.
'appy birf day 'arry.
maybe time kick it up a gear and get a pie maker.
Lemon Birthday!

21? It's over!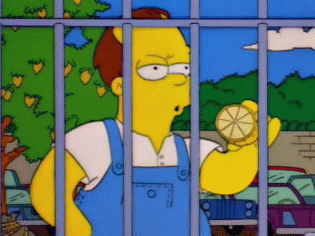 Insert Lemontimes face here…
Ty cool groovy peeps holla at all ma 3XXX homies big ups to the 4XXX MASSIV PEACE OUT U ALL BEAUTIFUL STR8 UP
Can someone translate this.
Happy birthday you stylish prick.