I wasn't really looking for a new frame, as I've still got that CAAD8 in my spare room that I really need to build up, but a message from Kit of this MASSIVE Hillbrick got me a bit excited.
It was listed as a 66cm and at a very good price, so I messaged the seller to get me a postage price and we can work from there.
A week or so later it turned up, and even I was surprised by how big this damn thing is!
It measures at 66cm*63cm centre to centre (seat and toptube), which is 3cm longer each way than my Capo.
I built it up this morning, pilfering parts from the Capo which has been battling the winter weather as a SS commuter and also pulling back out my China carbon wheels.
The bars are from my 29er and need a bit off each end, otherwise it rides really well.
I'm surprised that the top tube doesn't feel too long, actually.
I won't do a parts listed, you've seen all these on other bikes anyway. I just recycle between frames.
Here are some photos.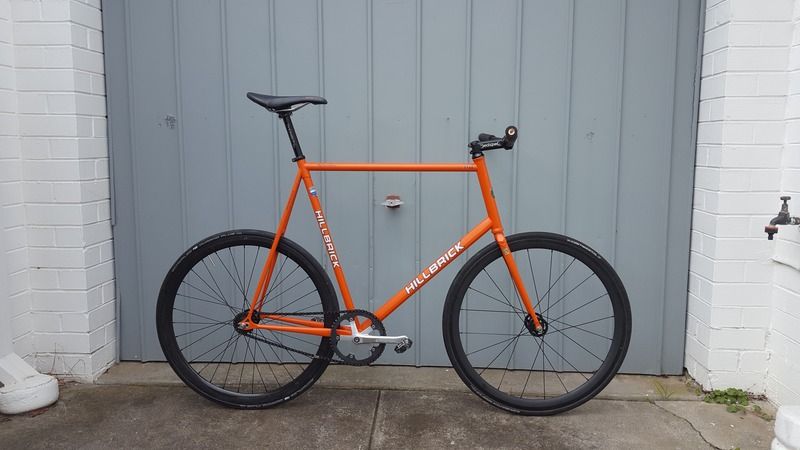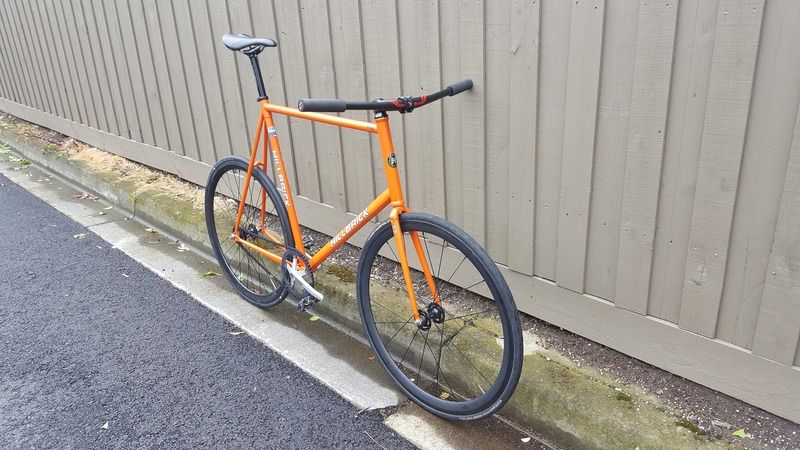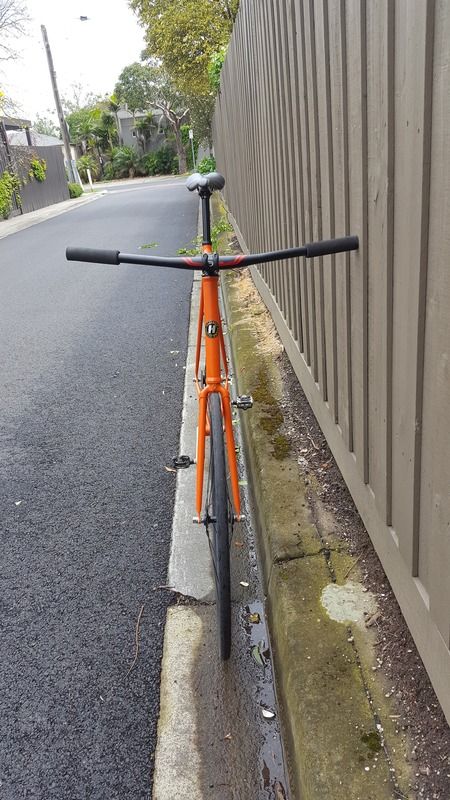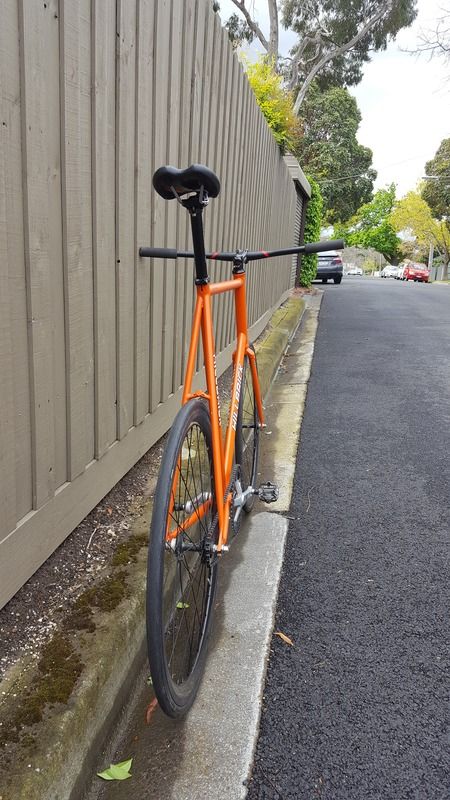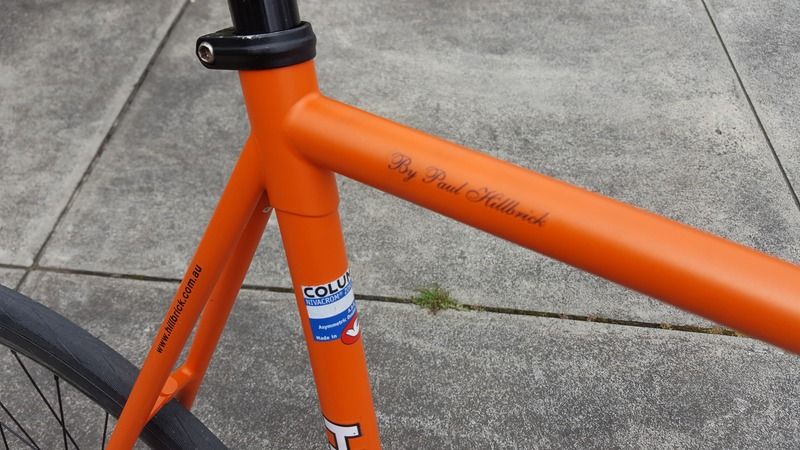 *not sure if my seat isn't straight or just the angle of the photo, will check.