Heres my newest build. Everything second hand except headset and chain (when I get the right one). Oh and front tyre.
The frame is a generic track style frame. Forks are cheapies bought from drozzy. Had a bit of trouble with the fork steerer being a bit too short, so I got the angle grinder out and cut the steerer on the frame shorter ('before' photo at the bottom). Worked well enough for what the bike is made for.
Velocity B43 wheels (thanks JimmyJ)
Lasco Crankset w/ 44t chainring (Thanks Chimpy)
Suntour 16t rear cog
FCA chopped risers with fizik bar tape
Oddysey denim seat
Crank bros 50/50 pedals w/ home made straps
Cane Creek stem
Maxxis Dettonator on the front
Michelin Pro Race on the back
Chain to come (I should've bought what I wanted to buy, not what the guy in the shop wanted me to, as it didnt fit!)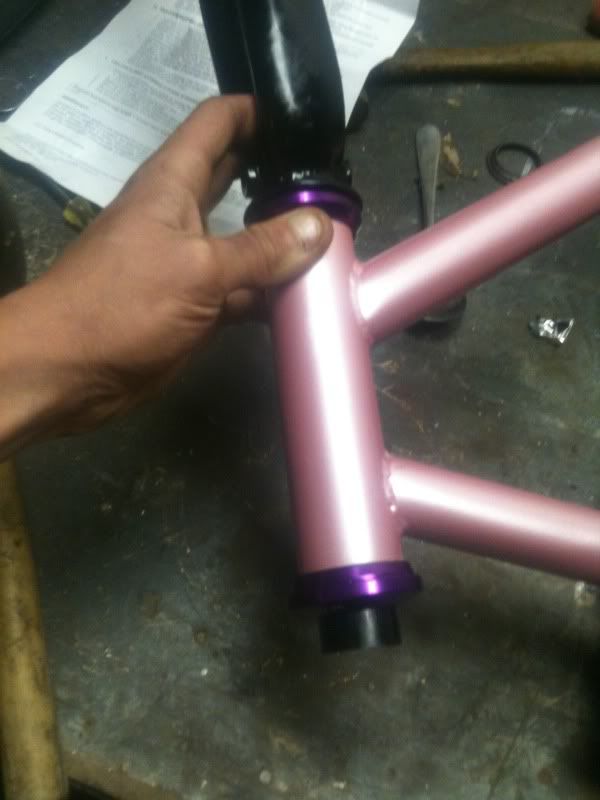 Never thought I'd see the day that I owned a pink bike. Was going to spray it but couldn't be bothered.