hey guys and girls. Its late and im bored. Thought i might upload what i've been riding.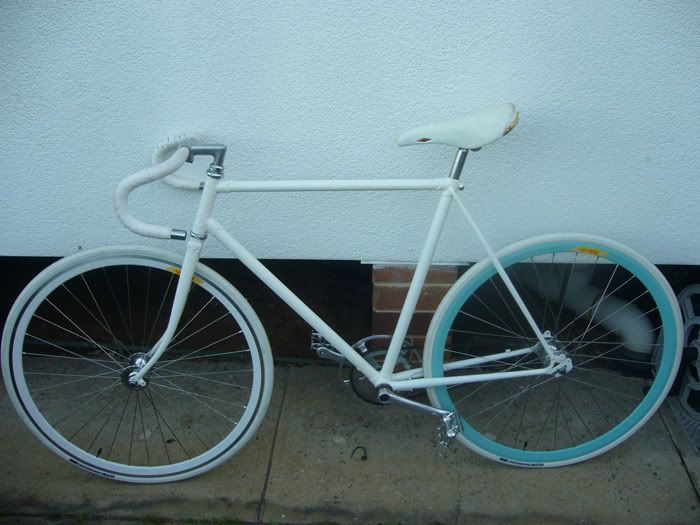 That saddle angle is insane :-o
I can't quite tell, but…
Put bar ends in. They're those little cap things that came with the bar tape.
Put on a brake, or clips and straps (or foot retention). If you have foot retention, that's okay. I guess.
Tilt your saddle back up, your wrists, arms and shoulders will thank you.
Also, whats up with your chainring?
Other than that, it looks fine.
that was a photo i took when i first assembled the thing. The saddle has changed, a front brake i used and straps/clips installed.
i left the crankset as the original (sugino 165mm 40T) that came with the thing. I removed the extra chainring and left the guard thought it be useful, not the prettiest tho.
aye nick! good to see your ride finally on the board!

Fixing up a Kuwahara frame up myself. Is that the quad butted one? Its heavy as shit eh?
hey ya jase lol yeh glad i finally did lol.
the tyres are Vittoria Zaffiro pro.
do you ride with the seat at that angle?
edit: Just saw your reply

i like the all white then blue rear wheel…looks dope
yeah celeste deepv
yeh the angle of the seat is a bit extreme, great upper body work out while riding.