Oh, you're referring to the whole pinching incident, yeah forgot about that.
this pinching?
I only watch TDF to hear the voice of Phil Ligget with the accompanying sound of helicopters and horns.
I am confused, these pics are ok?
By a Mod no less.
I wanna see more! I'm in tears!!!
Ditto.
Not partickly excited yet, we've still got Roubaix etc and the Giro to get through. I'll probs be excited for mountains later on tho.
I am keen for new blood in the tour this year. No more Contadors etc…
Show me some new blood (non infused type of course).
Obvious homophobia is obvious.
6 mountain stages, 4 summit finishes, 2 cracks at Alp d'Huez in one day…
If the Sky train pull that powermeter shite again I'm going to get very bored.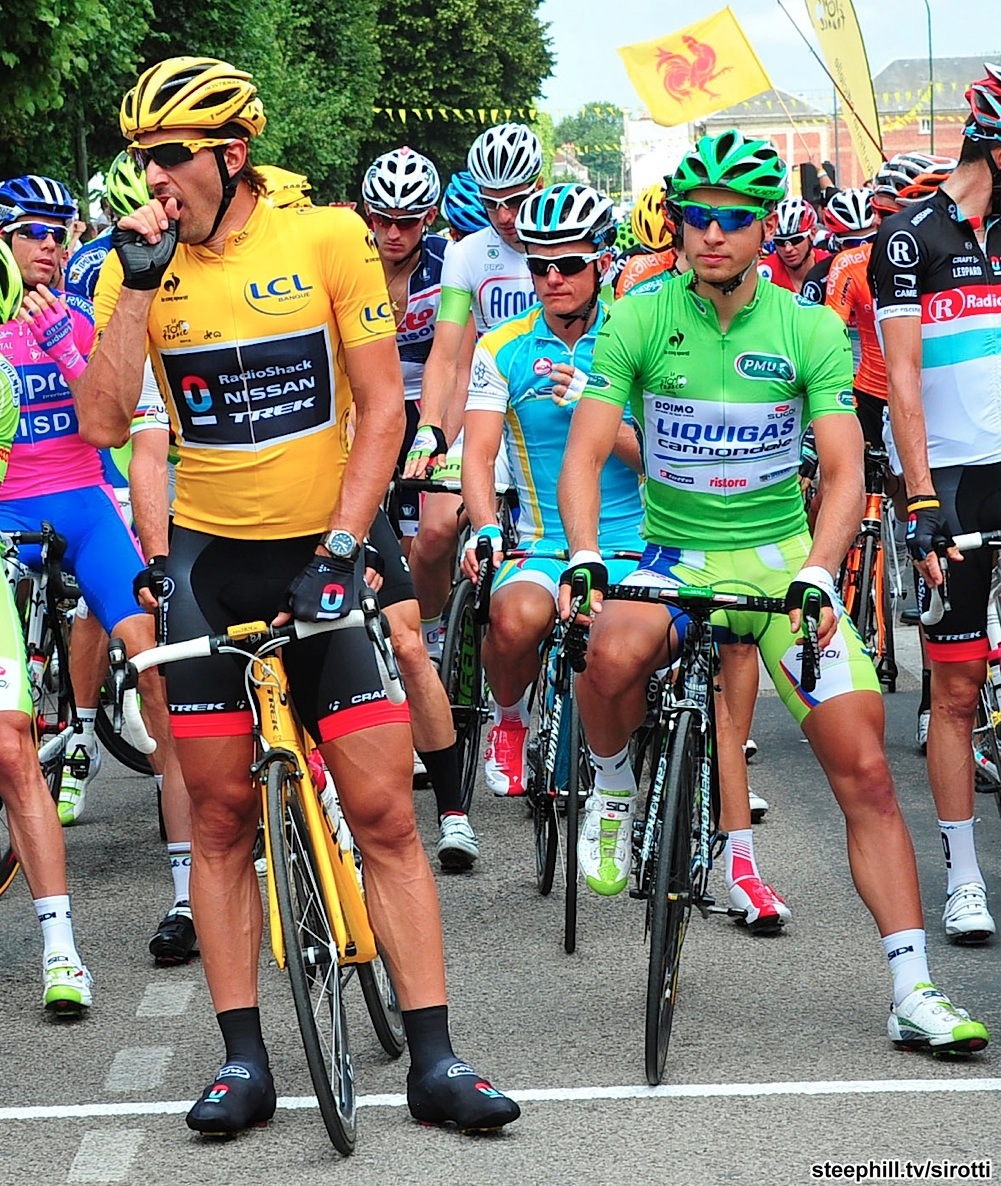 Coincidence?
Seems like another year when we will miss the perfect matchups. I was really looking forward to Boonen vs Spartacus in Paris Roubaix, but that's off. I was looking forward to a fit Cadel and Schleck taking on Froome and Contador. But now its looking like its down to Froome and Contador.
It will be interesting to see what an undoped Bertie is capable of, that's one thing.
I can't see myself getting excited about another Sky domination.
Maybe Turbo Durbo can pull something out of his backside and win an ITT or maybe one of the other young aussies from Orica can get in a breakaway. Disappointed that Cam Meyer has had a disrupted preparation. I would have loved to see him give it a go.
Noting next year there's going to be no Blanco, and (hopefully) no RSNT and no Katusha, I would expect to see a lot more breakaways succeeding this year as guys go out for individual glory/points/contract options.
Just kidding, Sky gonna bore us to death for 3 weeks again.
sky will have some new rider you have never heard of or some old guy you previously considered to be washed up just motoring the front of the bunch up the mountains for hours on end at 450w
last tour i think there were 4 attacks in total (all failed of course thanks to the skyborgs) - can we get that down to 2 or 3 this year?
But Contador was missing last year. That dude attacks ALL THE TIME. Of course now that he's not on drugs his attacks get pulled back, but if last year's Vuelta is any indication he won't die wondering.
The SkyPostal train sure does have the good juice. Sorry for my scepticism, but I keep forgetting that it's normal for sprinters to lead the peloton up HC climbs at record pace.
the real answers will come when we see how mick rogers rides in this year's tour