Whats up everyone
My name is John and I am new to this thread.
I'll be in Sydney from Sept-Dec for an abroad program. I'm
originally for California. I plan on commuting to my internship/classes
and a bike would really come in handy. I've been commuting all of college
and it seems fitting if I also commute in Australia.
But yea. So I'm looking for a track bike.
sz 53cm. If anyone wants to sell or rent out their spare bike, that would be great.
It be better if I could just rent out a bike till December if that's possible.
Here is my bike: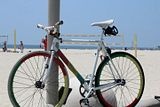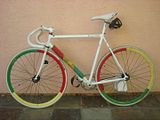 I'm not looking for anything too fancy. Just an affordable sturdy bike.
Thanks again!
And I'm definitely looking forward to riding with yall one time.
-John