I actually like this Masi Bikes - Steel - Strada Masi Bikes - Fixed/SS - Fixed Drop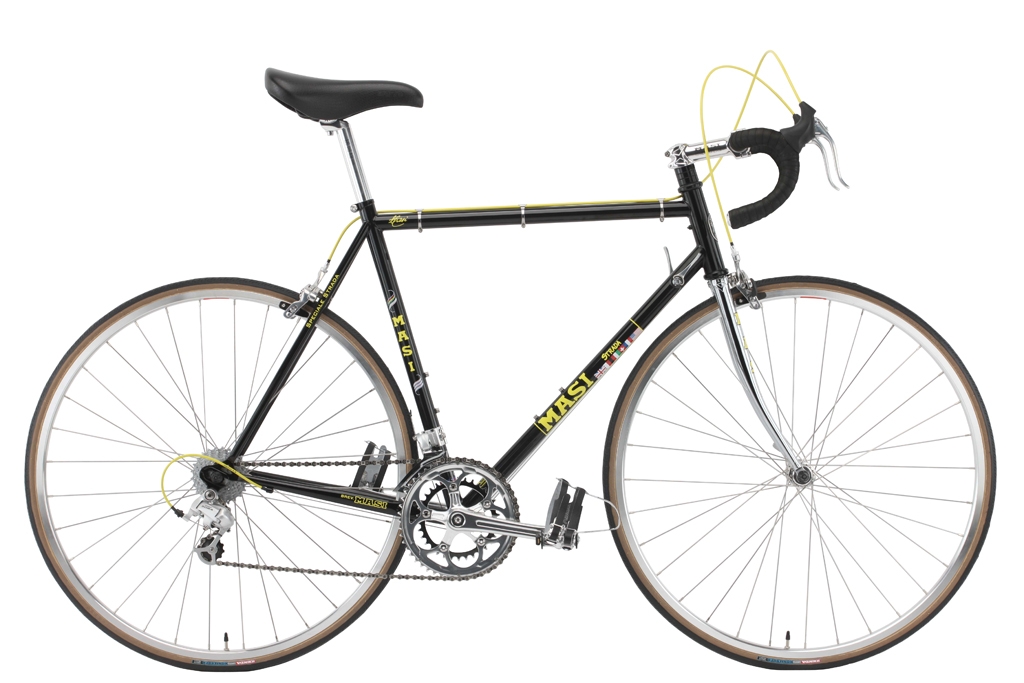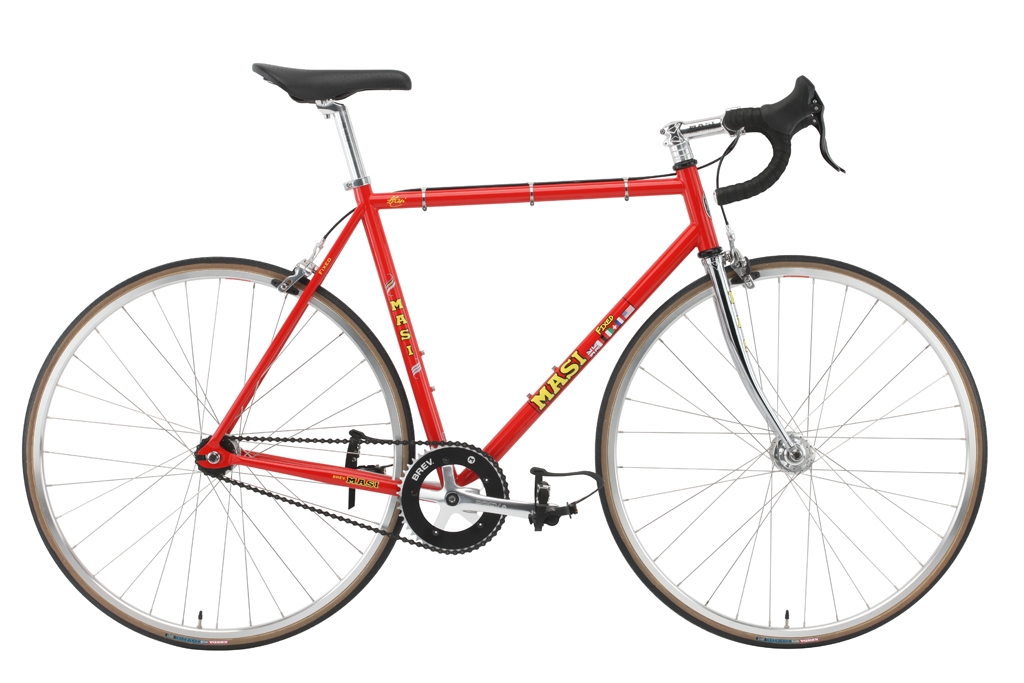 Its an improvement from years past, got a glimpse of these at interbike.
definitely an improvement from them, the paint job looks like from their old stuff
Pity about the sloping top tube.
I'm not feeling it. The roadie is retro just for the sake of it. For that money you could an actual handbuilt bike from the 70s that might even retain some resale value.
Just looks kinda cheap and nasty, imho: and the clips holding the brake cable on the tt don't help matters.
This. It's one thing to reference the retro roadie, but this is more of a pastiche (in a bad way).
uh, you guys don't get it. it's an homage.
If you get stickers made. I call dibs.
These look fun. Why don't bikes come standard with aerospokes though?
Shit the bed. I must have a faulty homage-dar.
also, these bikes do not have lugs, and are therefore pieces of shit.
The top tube and the (lack of) lugs just push it under the edge, the parts on that singlespeed push it way under. A chrome fork and some stickers does not make an homage.
An homage? Or is it a homage?
depends on the pronunciation. if you say the H, it's a homage. if you pronounce it the french way, it's an homage.
language is tricky!
$895 gets a lot of repco's
Saw it roughly the same way, went with "an" in the end because surely one makes an homage to a Masi gran criterium. A statue of Warnie outside the MCG is a homage.
i always go by the written form…so it's "a homage". cos i spoon a lot of words as it is, "a homage" is better than "a n'omage"
and co-inkidinkly, a news reader on the weekend used "an homage" the first way.
or, according to some, a travesty.
Correct, I can see this becoming a versatile statement…
I just watched the videos on the Masi site…
Sif you would get the guy with the annoying lisp to do all the promo videos!
I like this, and considering, if it doesn't sell in October 2012 these will be $599 run outs! I'll defiantly pick one up for that price… would work awesome as a commuter when I get a job closer to home!