Well after having the fright of my life this afternoon when I came home to see the Courier company had damaged the box but luckly not the frame ( thanks to VeloHub's packing ) I now have my Cinelli pista project home with me in Sunny Rockhampton.
There is not much in the way of LBS that know what they are doing with older bike up here so the point of this thread is for me to ask questions the the FOA peeps when I come up against a hurdle.
Here is Tom's story on the ride
First things first this is going to be a rejuvenation type project trying to keep it as original as possible…
The frame and it's parts are not in the best condition and the first thing on the cards is to pull the whole thing down and give it a bit of a clean with dishwashing liquid. I'm going to give Oxalic Acid a go on the chrome parts and see how they come up and if need be use a rust converter to finish the job.
There are a couple of parts still to chase being a Head tube badge, 60's Campy pista pedals.
It's almost impossible to work out a build date due to Cinelli's SN system but Judging from the Cinelli Register It may have been built in 1965.
It has not oil ports in the BB and the tanges on the inside of the forks have no holes but if anyone knows any more that can help with dating please chimp in… ( SirKev, Spirito )
Here are some shit pics taken today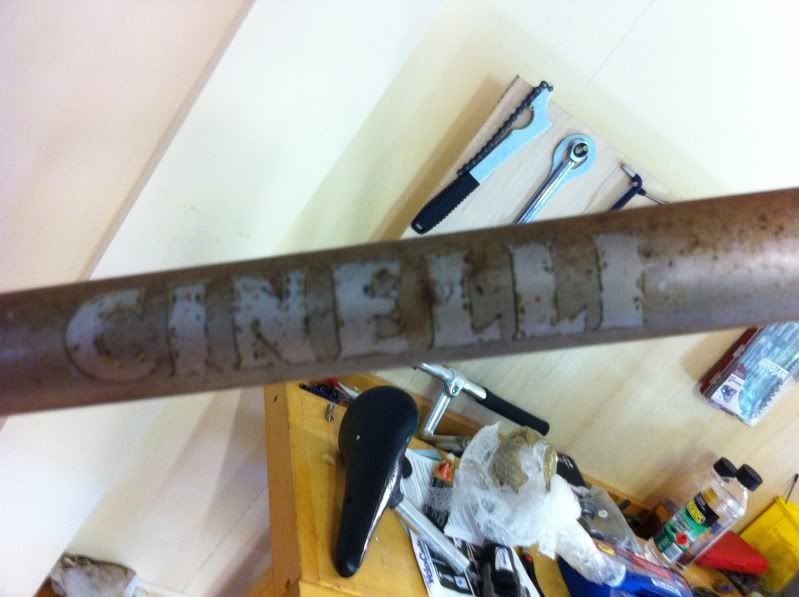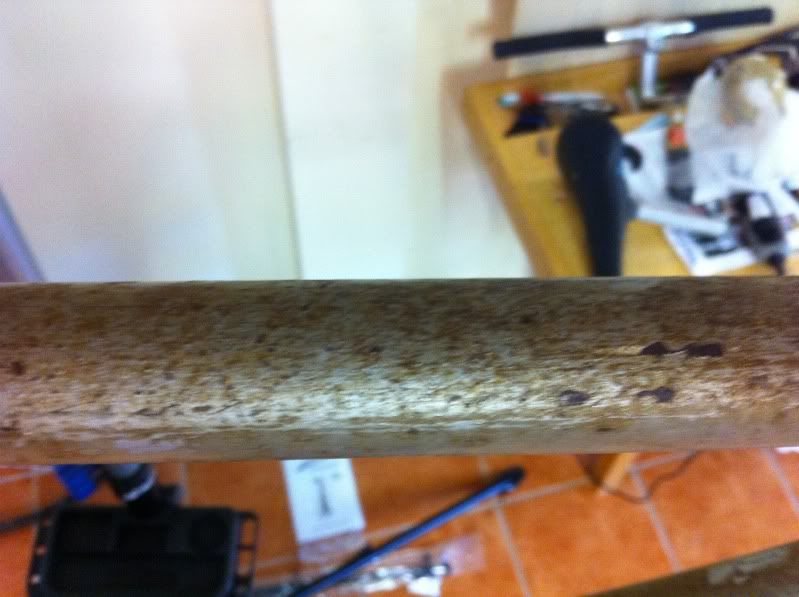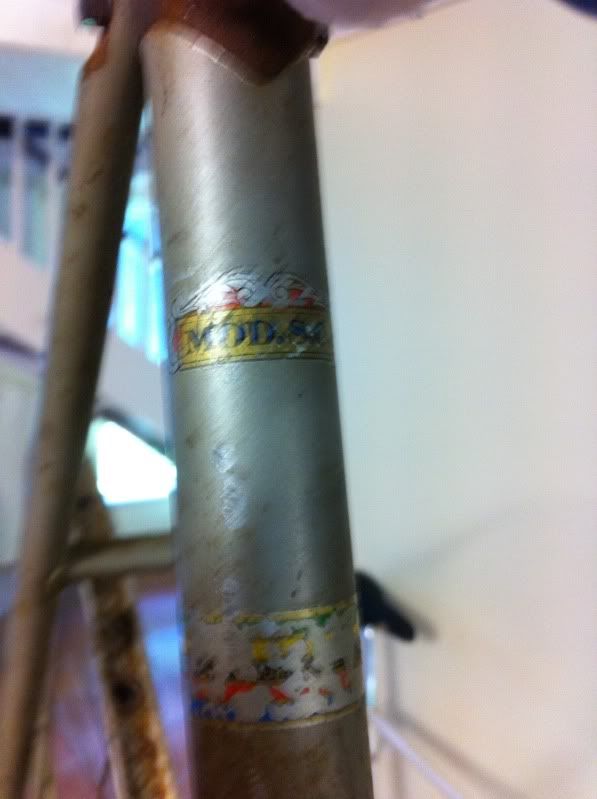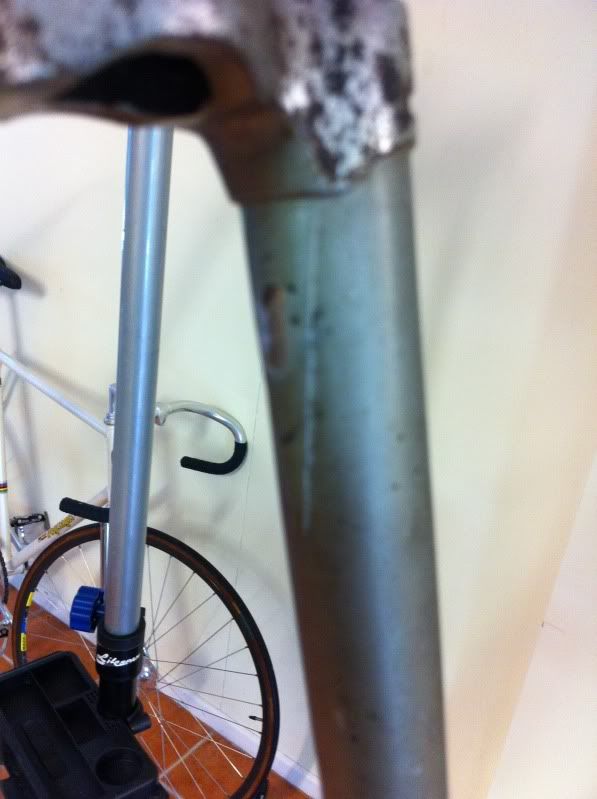 Heading home from work soon to begin and will take more better pics.
Dubrat