Hi All,
Just thought I'd post a couple pics of my rides…
The fixie… I originally bought it with major taylor bars, but i ditched them for some regular drops. Muuuuch better!
Original bars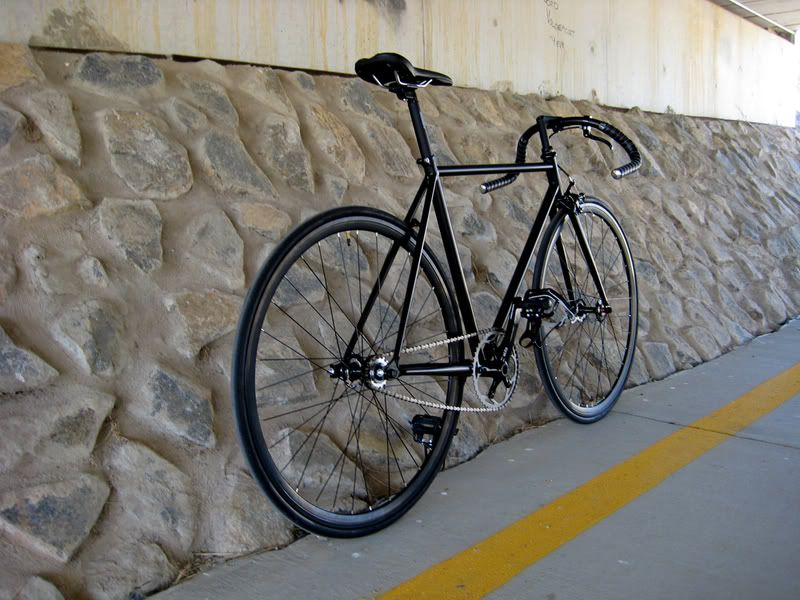 New Drops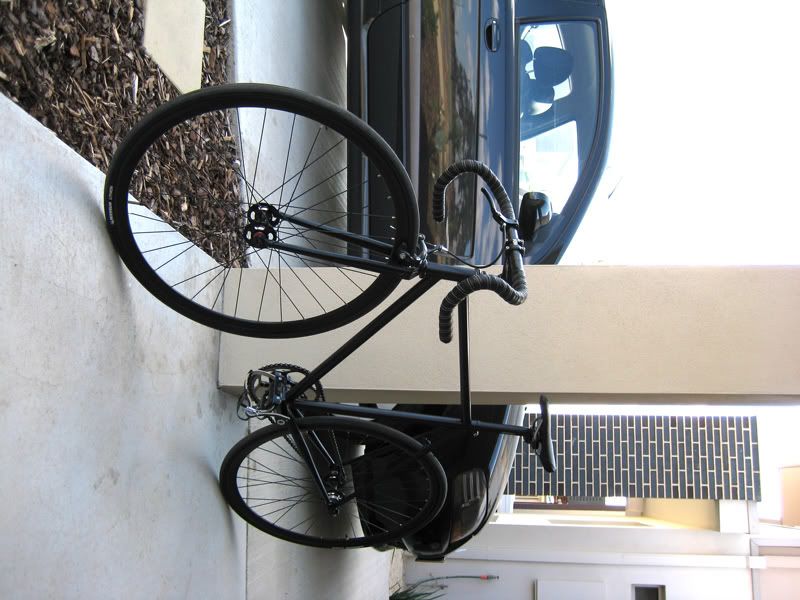 And while it isnt strictly a fixie, here's my SS (with both a freewheel and a fixed cog), inspired by Herbie the Love Bug.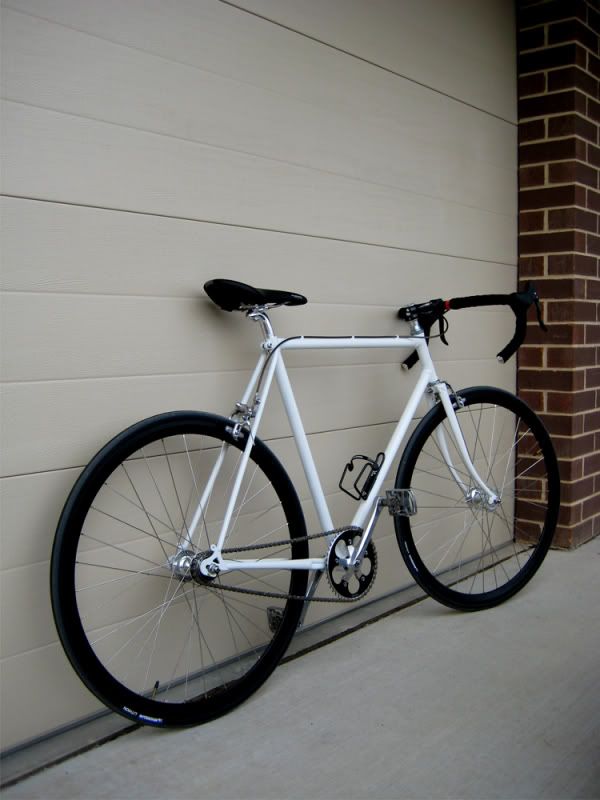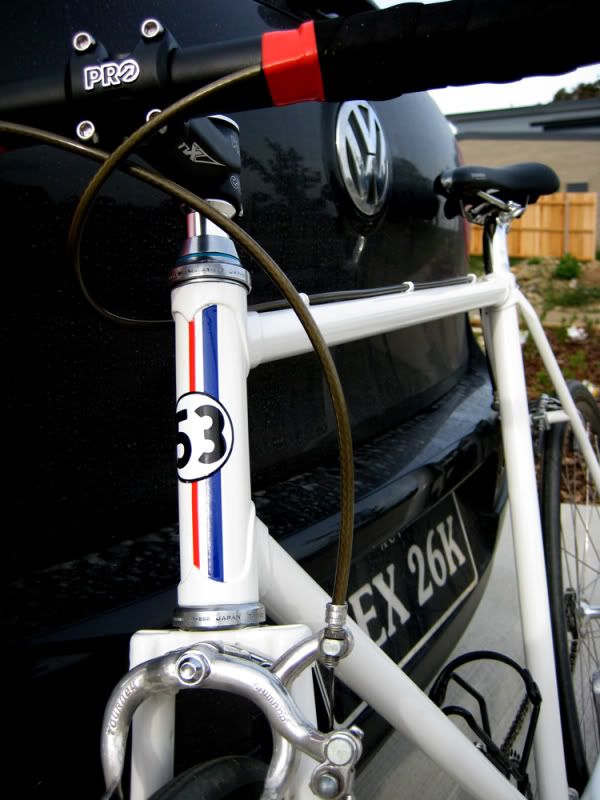 Cheers, Ciaran