Picked this up yesterday. The paint is pretty rough.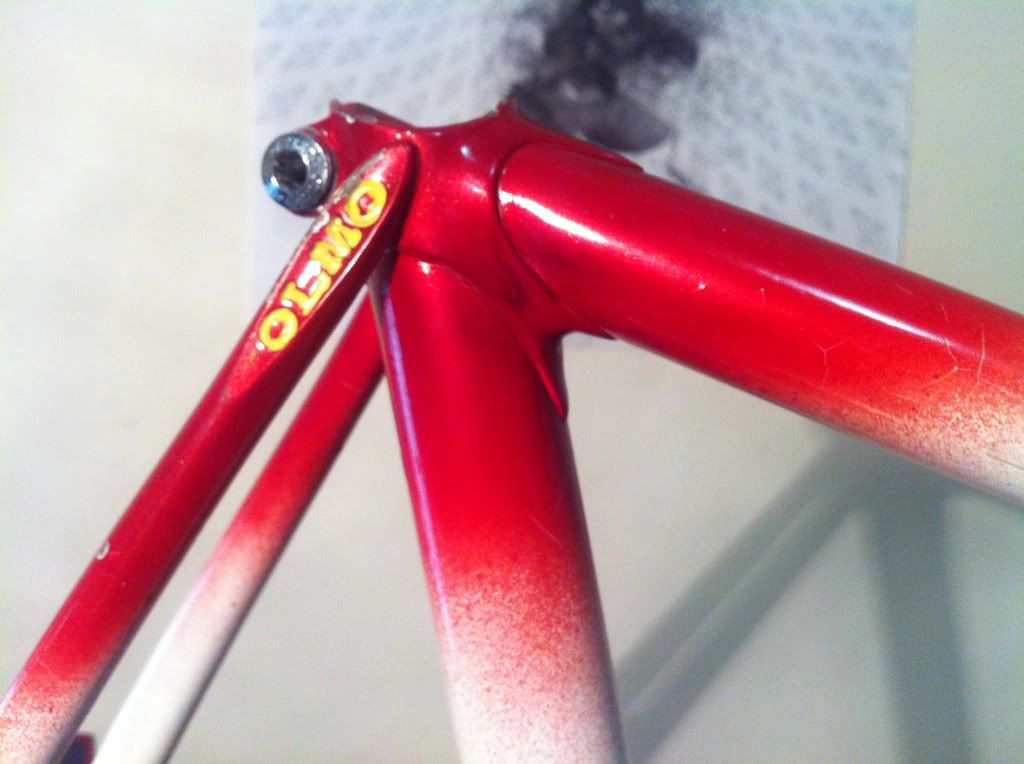 Nice one Bob! What size is it? And of course, what groupset you going to run?
The guy said 55cm, seems about right against my dodici. Not got the tape out yet.
Not sure what I'm going to run, got some campagnolo brev 10 speed stuff lying around. See what happens and what I can afford.
columbus max? was that from a fellow forum member? if so, bargain price!
I saw it on Facebook group for sss.
He lived round the corner so picked it up ASAP because it seemed like a good price to me.
I'll check tubing, hardly had a chance to look at it to be honest.editsome research suggests
COLUMBUS AIR AERODYNAMIC CHROMOLY BUTTED TUBING ? possibly, from an add selling the same frame. so not definate
fork looks a lot like MAX, tubes don't
It's Greyman on these forums. The forks are non-original so Ronin is right there.
Yeah the fork seem really nice.
Is it worth getting frame resprayed?
Here's a pic of the forks.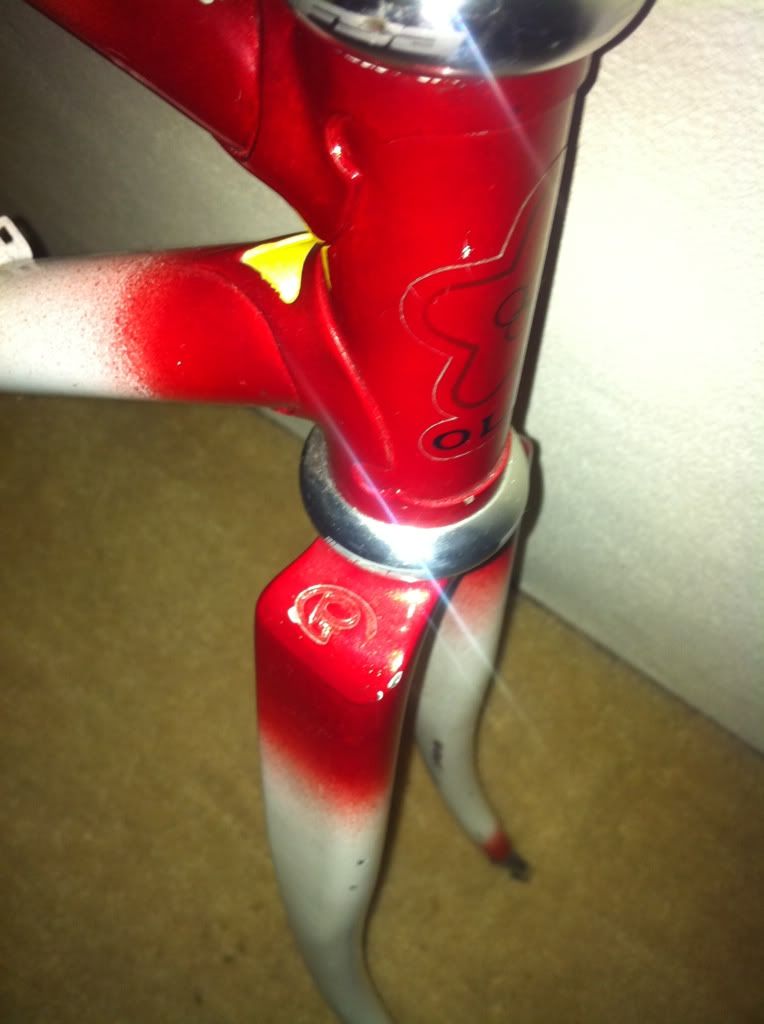 only if you dont like the paint.
is it me or is that a Pinarello panto'd max fork?
Does Columbus air use an oval seatpost?
I really like olmos. And yep, that fork is pinarello.
The dropouts say pinarello. On the forks.
I don't think the seatpost is oval.