Picked this up from a garage sale for $5. It is a track frame, but had a 70's makeover to convert it to be ridden on the road (ha! A reverse-conversion!). It doesn't have pump pegs or mudguard eyelets on the forks like other path racer frames I've seen, which makes me assume it was purely for track racing, although I'm probably wrong.
How I bought it. With crappy SR cranks and Suntour gears.

Rusty (Japense made) "Hi-Speed" stem, with rusted on bell.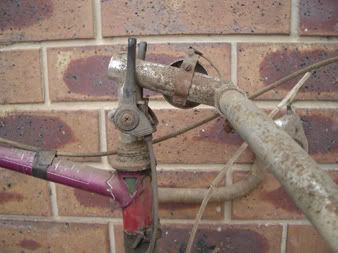 Dirty bars.

Mmmm, painted Super Elliott on the down tube.

Dirty top tube.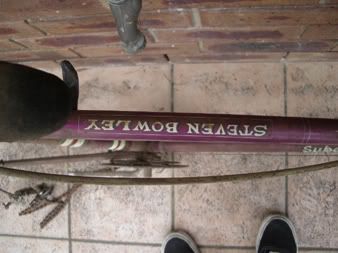 Clean and inside.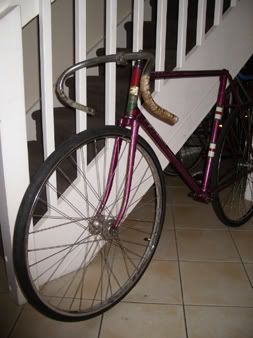 Rear brake bridge with tube for brake.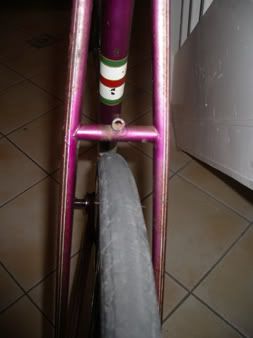 Clean top tube. Thanks Steven Bowley!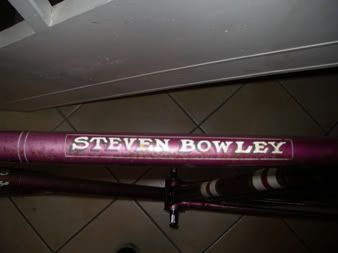 Diamond track fork ends.

Top tube ding.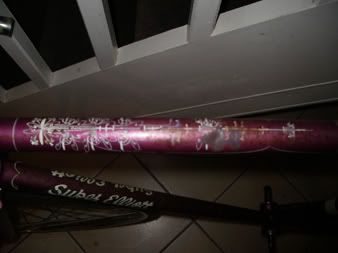 And with my Malvern Star track bike (with riserzzzzz).