:-o
He's got some skills.
that guys is my hero. that video kept my on the edge of my seat for the full 5 minutes!
at 3:10 my jaw hit the ground.
Crazy, inspirational stuff!!
Jamming it in between the wall and the bike rails was incredible.
And putting the boom gate back - it's almost as if he was winking to the camera, "don't want to get in trouble with the law now, do we?"

First run up the tree :-o
Incredible skills
thanks for sharing
Another one: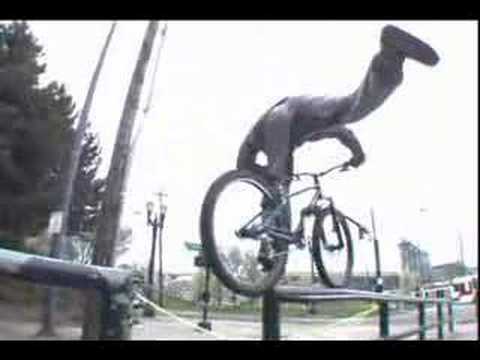 Not quite as impressive mainly due to the shooting of it, but still pretty good.
Anyone ride trial here?
Great moves, on a bike designed for it.