Feature video on his landspeed record attempt. Pretty boring news really, but this image cracks me up
Video: Graeme Obree to attempt human-powered land speed record

Powered by methane?*
*sorry…
Yeah, he's awesome.
If you were wondering what Beastie looked like beneath its sheath, here you go: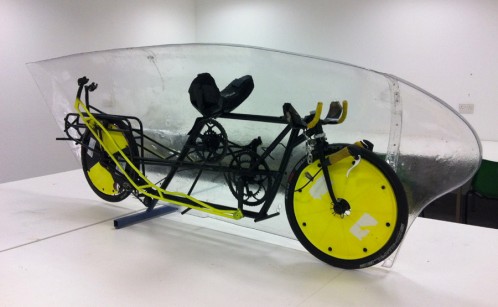 Ntbd. Did he build this one himself too?
Yes, As far as I know he did.
Reminded me of this clip - I found the part where he talks about a mundane job kind of inspiring.
If you are referring to the clip - granted, the apple inspired acoustic guitar and reversed cello is a little rich. But he's a character for sure.