This topic was automatically closed after reaching the maximum limit of 10000 replies.
He he. You're a legend, Jim.
Following on from the small joys thread and PiledHigher's shitty shed pic:
Sorry, only one because two clash and I need to get out my adapter which is a whole other level of fucking around. But I got two.
Bought a view? The trees or the roof yours?
That's the view of the house from my front yard.
Here's the view from my back yard.

It's very rundown at the moment. Huge amount of work required both inside and out, but there's the basis of a fantastic property under all that ivy and overgrown weeds.
Just finalised settlement last Thursday and moved in same day.
The carpark of the Royal hotel in Upper Ferntree Gully is visible from my back deck, about 800 metres as the crow flies, but a 3k bike ride.
Time to invest in some goats.
Now in stereo!
WP_20190519_10_42_03_Rich_LI by PiledHigher, on Flickr
E-Bullitt with 8 speed Nexus Di2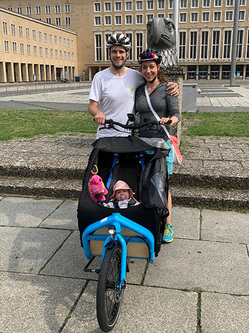 Pretty damn great. Can't believe you're wearing a helmet tho, didn't think that was the done thing on non-racy bikes in euroland.
Awww, looking good there Dan, lovely photo.
Is it hard riding around side by side?
You know me and my record with crashes! Though, Jen hasn't been wearing a helmet while riding it since she feels more vulnerable without it, and will ride even more carefully.
@P_N20 unbelievably so - we just take one pedal each and kinda hop along.