Acquired this bike, hasn't been treated right for some time by multiple previous owners. I plan to rescue it.
Decent componentry but unfortunately everything, bar rear hub and spokes, has been rattle canned black, I mean everything.
Now it's all in pieces, can I get cranks, chainring, hubs, rims sandblasted? If not, what is the best way to remove paint?
Pics: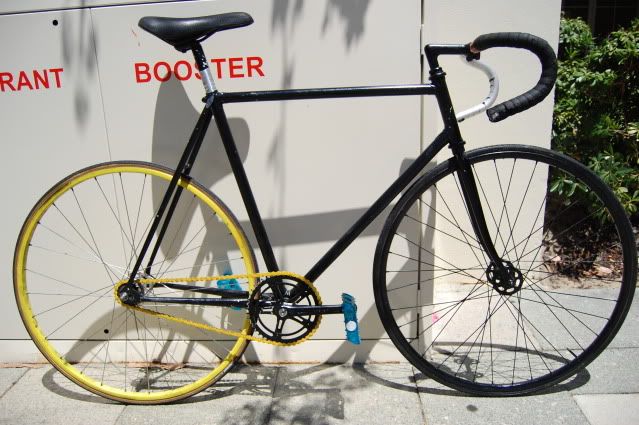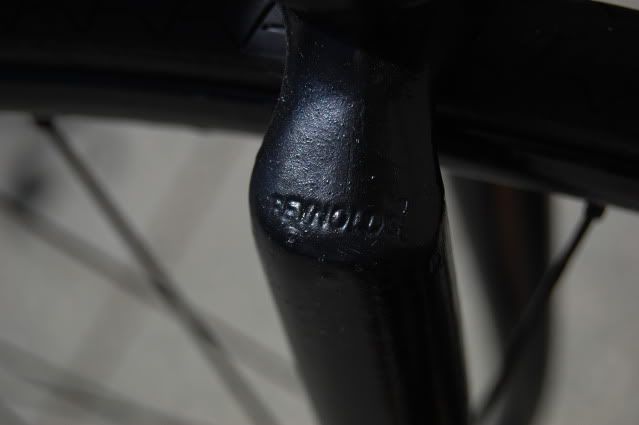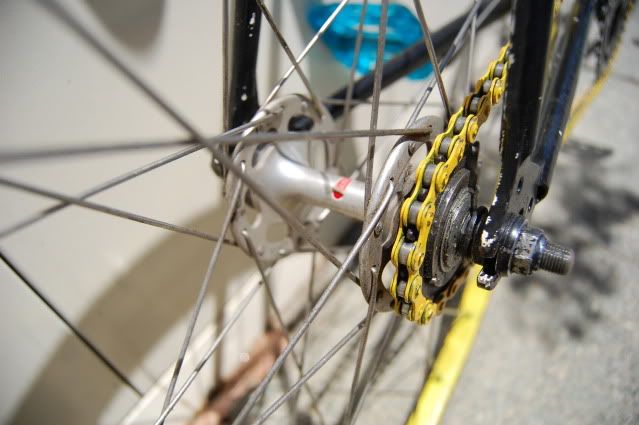 Can anyone help ID'ing the frame, fork crown is stamped Reynolds, underside of BB stamped C-69-E. Campagnolo dropouts. I've sanded back the paint a little in places you might expect stickering, but nothing…
Componentry:
Bars: Cinelli criterium
Stem: Cinelli
Hubs: Suntour sprint (rear - fixed/free)
Rims: Mavic
Cranks: Sugino super mighty (campy dust caps…)
BB: Suntour track
Chainring: sugino mighty 46t
Cog: Suntour NJS 16t (had a DA 14t on the other side but only single threaded)
Originally, due to the two people I knew who owned this bike knowing little in regards to bikes, i assumed all componentry was original but it just doesn't make sense to me.
Any help greatly appreciated.