Hot damn! That is one seriously nice whip
Thanks dice. I love the ride it's awesome. I managed three peaks on it recently, and it loves the descents!
chaud bouillant
So many lovely roadies in these pages atm. The bar is high!!
Saw this in Cicli Spizz and really liked it. Photos do it justice.
bangin, how does it compare to the Ace? Looks like you are running identical kit
Yeah I like campy. I prefer the look of the 2014 cranks over the new ones. I put the 3t ergonova limited on the snob and loved it so I matched it on the Ace. The snob is an awesome ride, especially with the 25mm wide rims on the curves with 25mm tyres.
It's the same wheels, I need to get a decent set of alloy rims.
It's a different ride to the Ace. This is an all day road bike for longer rolls. The Ace is for on the gas riding . It's super fast, super stiff.
Would ride both of your bikes>
Detecting excessive levels of rad in these threads.
Just stop it.
Bike looks awesome…almost too nice
You'll be pleased to know I can get 28s on there jonno!
No guards, it's too pretty.
Can we change the thread title to Ritte Stainless Bob?
So last month a myself and 11 mates went to Japan for a cycling trip.
We got our jerseys designed by one of the boys on the trip. I got my bike painted as well.
This is where the logo came from. The outline is the route we would be riding
₪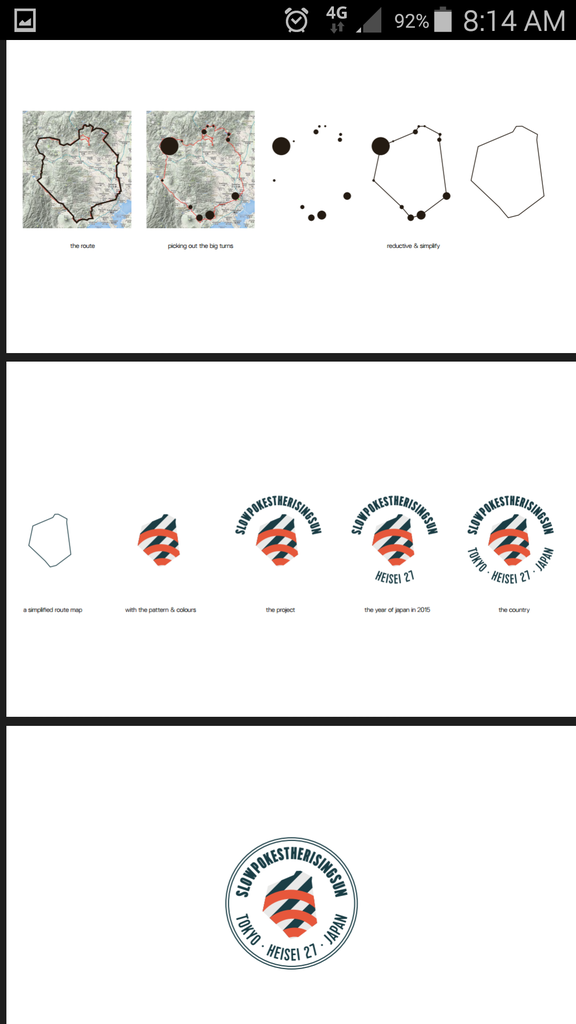 The jersey with the traditional Japanese colours.
₪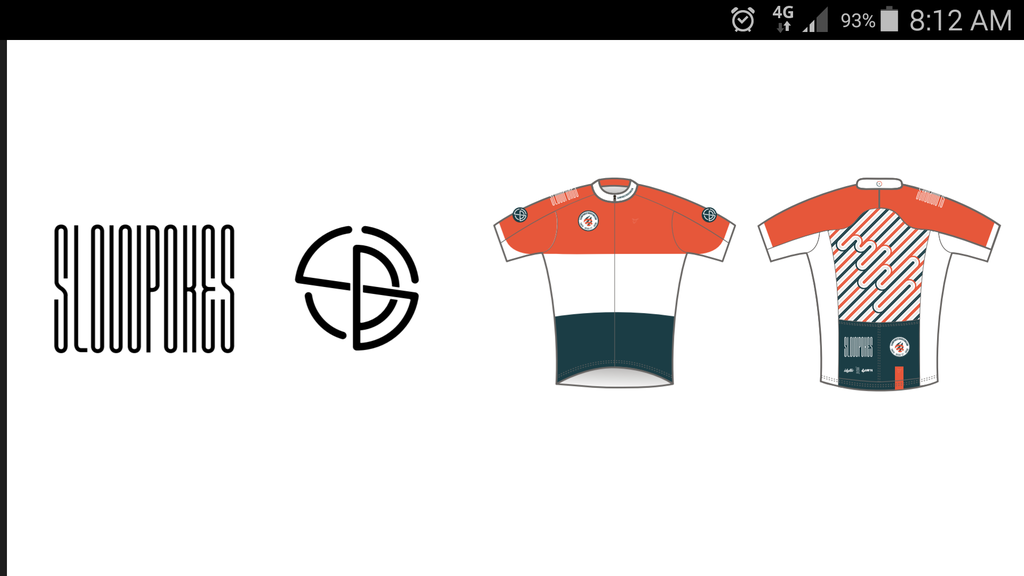 The paint
₪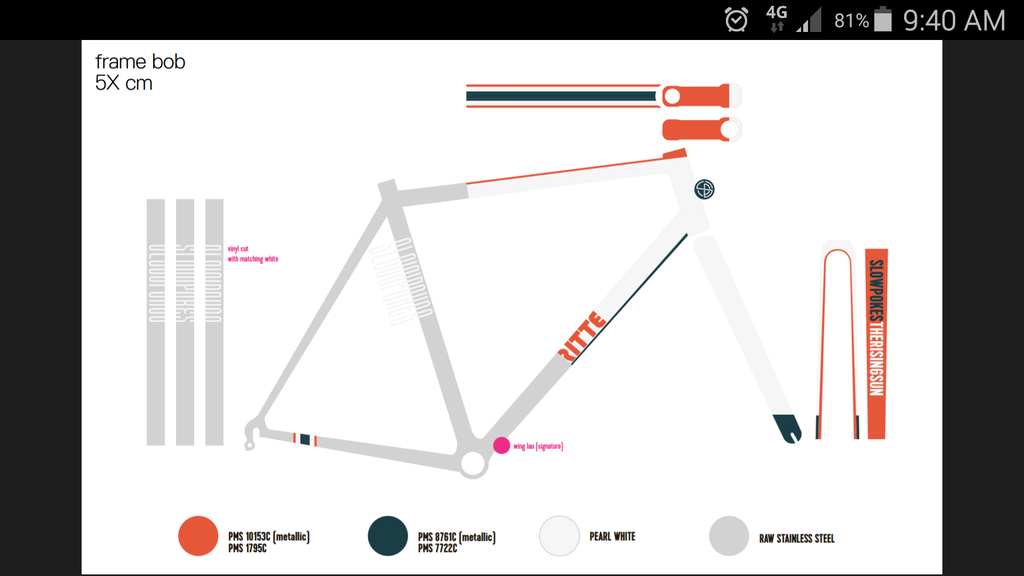 The bike
₪

₪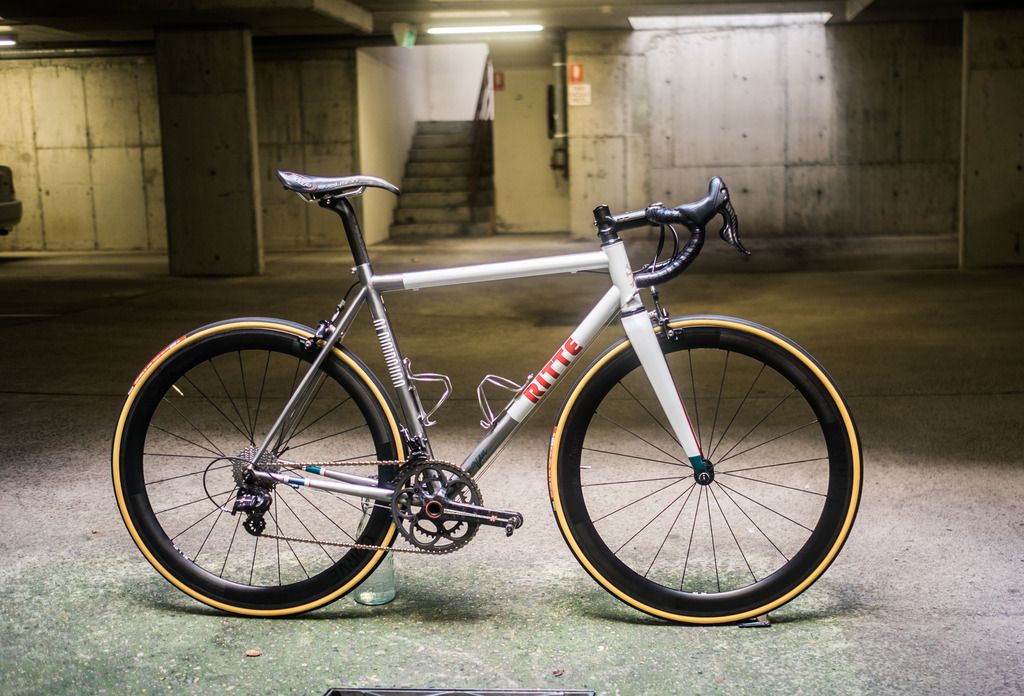 ₪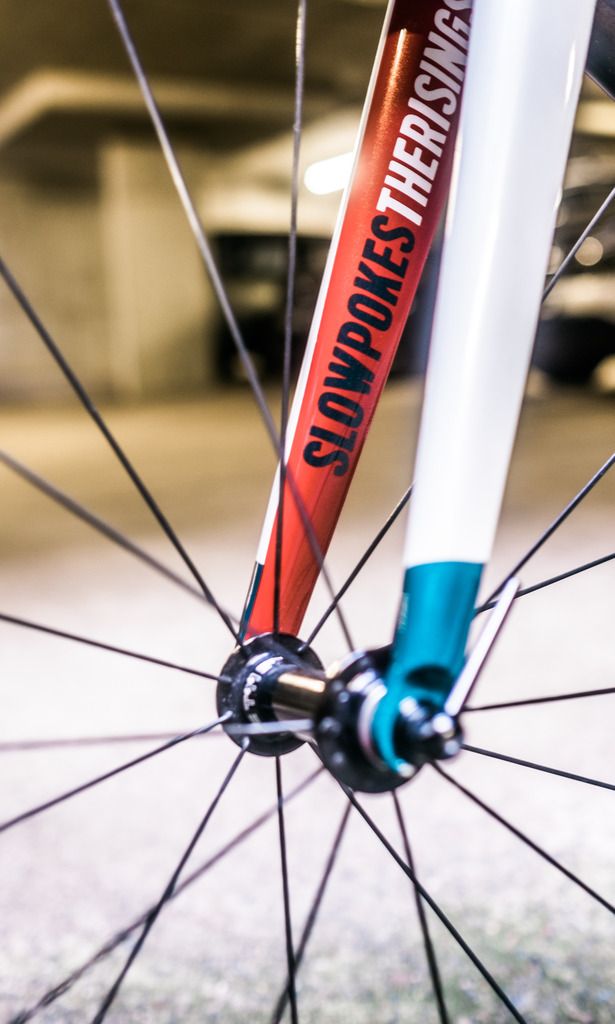 ₪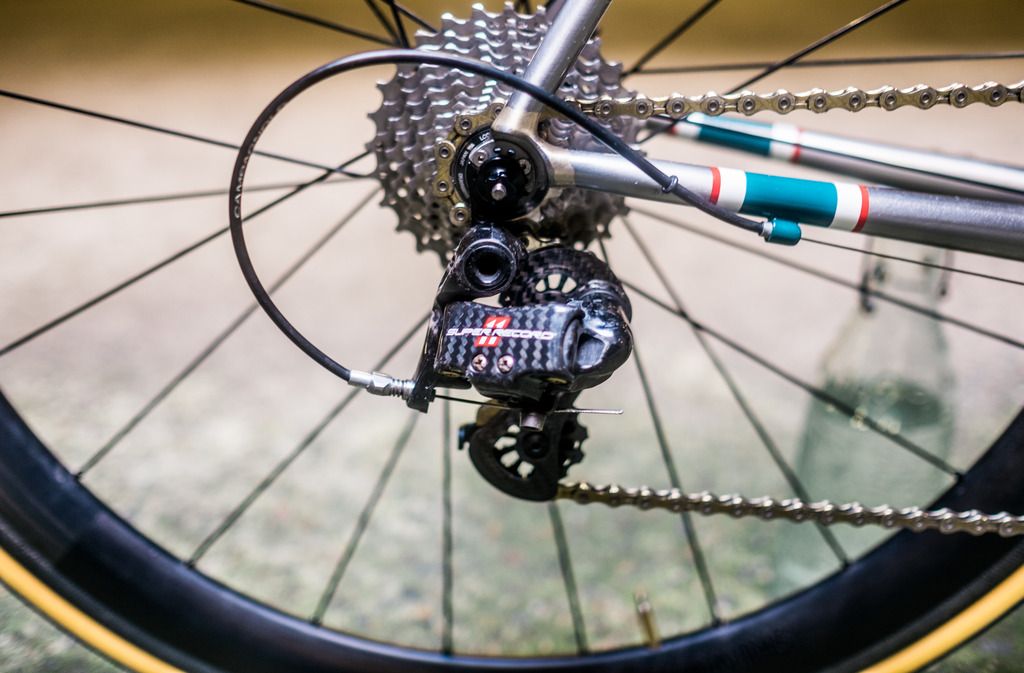 If anyone is in Sydney there's a little exhibition of some photos we took on disposable cameras and little bits and bobs from the trip, as well as this bike on display at Rapha for the next week and a bit. Check it out.