When you take away the marketing spin though, isn't this basically a Kona Dew with drop bars?
Needs sexier forks - otherwise looks like a fantastic grinder.
Looks sweet!
Where the Dew is designed to run flat bars and narrow(er) tyres this really looks like a well thought out cx/gravel grinder. On my list of candidates for if/when i want to swap my pompetamine for a geared setup.
It looks like:-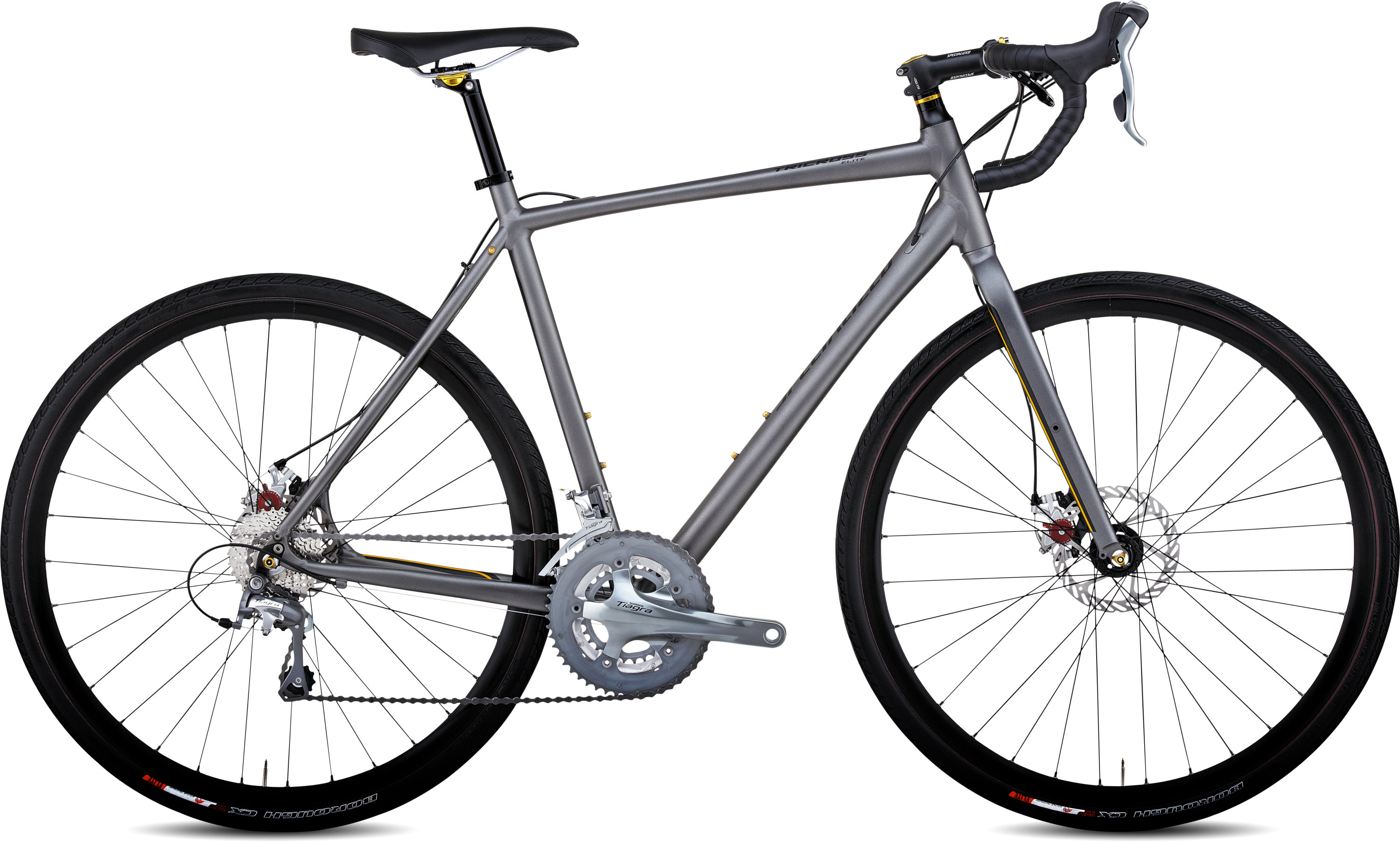 If they painted it maybe.
Does look a bit like that… is it a specialized? looks alloy, though. And the rear disc looks like a pain with racks and fenders on the spec.
I really think Kona needs to butt their P2 forks (and maybe they do?), but besides that, I have no complaint with them.
And Horatio, maybe… maybe more clearance on this and higher BB? I think the Dew (and variants) is a super cool thing, too, though.
Yeah. Specialized tricross disc. All alloy.
Salsa Warbird - discs, Enve CX fork, clearance for 38s, cable routing under the top tube. Titanium or aluminium. The ti one with those blacked-out HED rims looks hottt.
Kona doing a Ti version of the Rove soon. Clearance for 50mm tyres if you like it fat.