Looks in good nick if it's legit:
Looks like there is panto on fork
Front cable guide looks to be a clamp on, or just a convenient event number hanger?
Too small for me, but there's gotta be some concern about cancer based on some of those pics. That paint is hiding a multitude of sins.
Sitting in the Preston Woolies.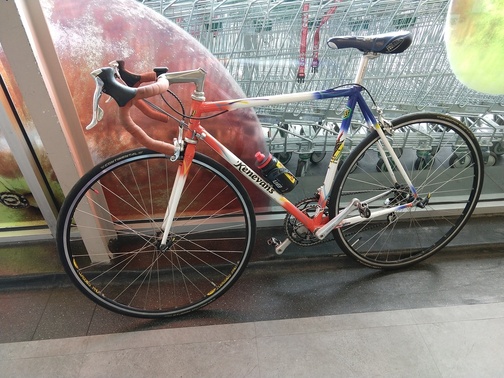 haha no way, i rode past the guy on the upfield bike path about 5 today!
Not bad… Does everyone else's eyeball measure tape think 55/56cm toptube?