Front cable guide looks to be a clamp on, or just a convenient event number hanger?
Too small for me, but there's gotta be some concern about cancer based on some of those pics. That paint is hiding a multitude of sins.
Sitting in the Preston Woolies.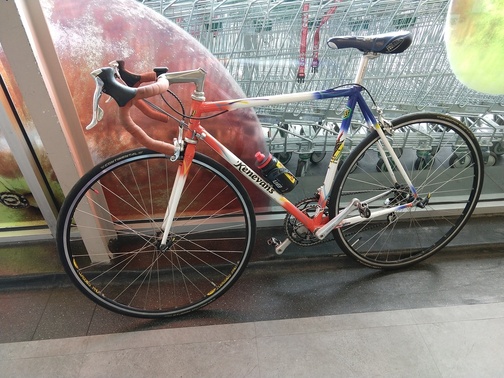 haha no way, i rode past the guy on the upfield bike path about 5 today!
Not bad… Does everyone else's eyeball measure tape think 55/56cm toptube?
Ken track. Is the fork bent or is it just the angle?
Reckon its just that there is no headset, looks ok to me.
Yeah, looking on my laptop screen it appears to be fine.
Not a bad price for a frame that's only a few years old.
roadie with track ends? hopefully clamp on DT shifter stops ?