mate I never said it was bad! love 1998 homage
I probably needed more

Looks like a good day out. Can't see myself ever going back to downtube shifters though, at least while the Ken is the only bike I have.










2 years on as my daily bag and still going strong…yayer
I dread running into people i know on my commute.
Stilted conversations at traffic lights, not knowing if im going too fast or slow. Having to pause my podcast and remove my headphones.
A nod or wave is enough.
Solid weekend spent up in Sydney.
Drove up and had a good breafkast at Some Cafe (thats the name of it) in Collector.
Met Dave Try (handsome man) at Wayward Brewery for a tasting paddle, free popcorn and life talking
Went to a pub, ate a solid vegetarian burger
Said my goodbyes to Dave before he heads over to Columbia for altitude training
Drove over to Homebush stadium and checked into one of the worst hotels I have stayed in. The room smelled like some artificial masking agent that was there to cover up the smell of smoking or a murder, went to open the window, the window slider mechanism was broken.
The bible that is always in hotels came in handy to keep the window open
Saw Fleetwood Mac Live
Had breakfast in some hipster place in Marrickville
Met up with Lemontimes
Went to the markets with Lemontimes
Laughed at people complimenting his speed dealer sunnies
Finished a roll of film
Got a tasting paddle from Batch Brewery
Said goodbye to Lemontimes after our business meeting

#synergy

Had lunch at a great cafe, sat at the bar looking into the kitchen (my fav seats)
Took some pics on a camera I haven't used in a long time, I need to carry it everywhere with me. I love the X100T
Went to Sauce Brewing Co and ran into an instagram friend
Drove home to Canberra listening to Fleetwood Mac and Crowded House whilst looking into their history as musicians.
Heading east on Murray Rd on Saturday with the family in the car and saw benxlehner, camera slung over his shoulder, leading a couple of blokes in the opposite direction.
Was nice to see someone able to get out and ride, unlike me.
SJ1: Rode in the snow twice on the weekend. Solid adventure vibes.
SJ2: On the way home yesterday I drove past Gypsy and a couple of other friends bombing down a hill in short sleeves, enjoying the first semblance of spring and sunshine.
SJ3: Booked flights to NZ in Sept/Oct
SJ4: Used frequent flyer points to get a special deal. I'm flying business class cheaper than I would have if going economy.
You might like this…

Or not, I dunno.
SJ1: bringing Jen and Emma on a team race weekend with relatively minimal fuss for a 6 month old baby.
SJ2: Getting 3rd and 8th in the 2 road races
SJ3: watching my BDR (german cycling authority) ranking jump by 200 places
It's been a while since we've seen snowflake — their last post was 9mon ago.
welcome to the new new FOA Nick!
This is great! (so far), halfway through!
EDIT: I also saw Gary Clark Jr earlier this year, holy moly what a guitarist!
Yeah, thanks for the invite, sorry I was so busy.
You were busy when I visited your actual building for work.
Sorry mate - I do need to head back soon though. Those breweries… there are just so many of them!
I'll be busy next time too if you keep that attitude.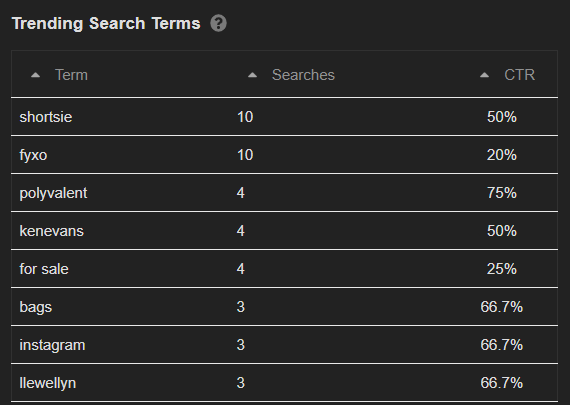 holla @Sh0rtsie
dragging the daily engaged users up from the death slide into fixie obscurity