What's the world coming to when kids reckon Falcor is fake and checks notes pixels are real!
Any of you use Plex?
Happy to share my library.
It's all Class A Premium content.
Watched Honey I Shrunk the Kids with a bunch of kids yesterday. It was a hit. Really holds up.
Watched "Pee-Wee's Big Adventure"
With my kid. He loved it.
When we go for a ride he attempts all the bike tricks Pee-Wee does in the film.
Big win. He's loving it.
Also. Downloaded a bunch of HB cartoons.
Wacky Races, Top Cat, Dick Darstedly. Loves em. If any of you want em let me know. I can share my Plex library.
nice, what about classic looney tunes? love variations of wabbit season and super love wabbit of seville
best.
also worth checking out The Three Little Bops.
Yep I have a heap of Warner Bros cartoons.
Hard to find hi def of a lot of them. So I have a bunch of Golden Collections and the movies (which were just a bunch on shorts strung together with short interstitials)
And got the new shorts that were produced for HBO. They are awesome.

I had vol 1 & 2 (4 discs each region 1, much better than the R4 issue) way way back.
agreed, always thought this was cool.
I chucked on the silly symphonies 3 little pigs cartoon. I dunno if it's just me, but I swear the wolf dresses up as an anti-Semitic stereotype.
Yep confirmed.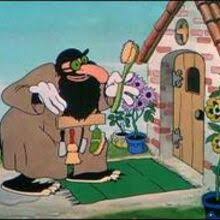 There's a whole series of looney tunes that will never be broadcast again for similar reasons, they have a collective name that I can't remember right now…
Edit
Censored eleven

Oh shit.
As Blakey notes, there is a lot of that shit in old cartoons etc.
Yer even stuff like Flintstones and Jetsons is pretty cringey with all the women being housewives and men puffing cigars.
Yeah The Flintstones is preeeety cringy.
I'd alway known about the Anti-Semitism stuff in disney cartoons, but i'd never 'happened' across it organically.
Im definitely going to try and hunt down the censored eleven.
most of em are on youtube or archive.org
there's a frame-by-frame 35mm scan restoration of song of the south happening as well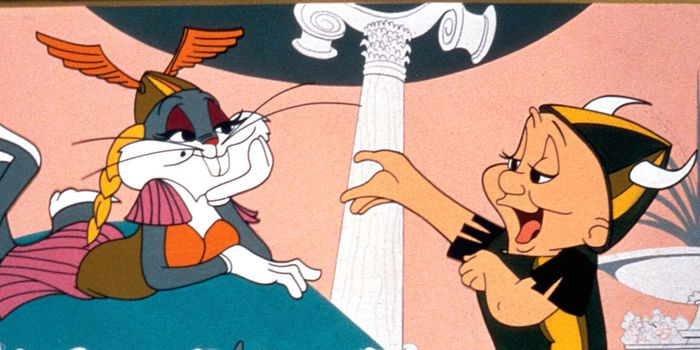 Long before she became an opera star, mezzo-soprano Elizabeth Bishop believed that Brünnhilde, the heroine in Richard Wagner's "Ring of the Nibelung," was actually named Bwünnhilde.
Only years later did she realize she thought so because Elmer Fudd can't pronounce his R's.