Also showing a couple of hours each morning on SBS2 7am - 9:05am.
Couple of riders brought down by a willy-willy?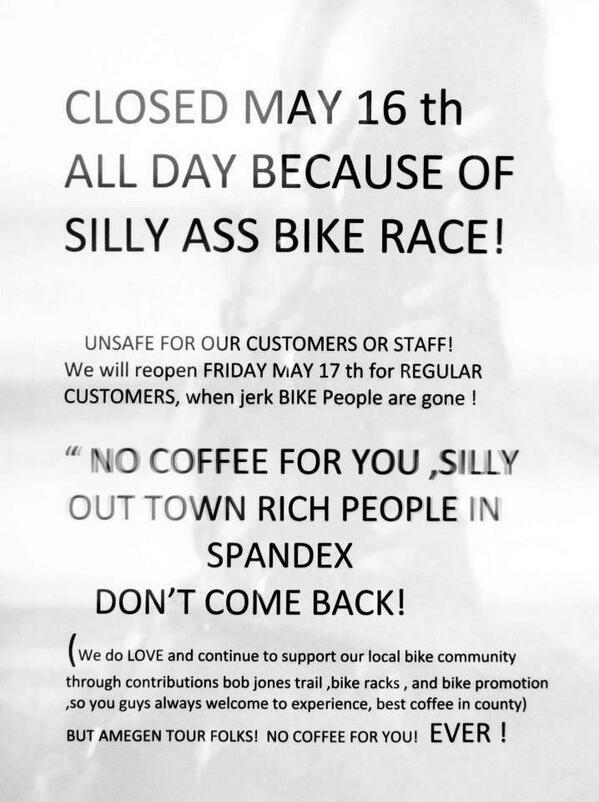 Their coffee would want to be a lot better than their grammar.
i cant seem to get SBS stream or steephil.tv to work… might just be a work thing though… can someone link one that is working for them?
must be your work. Works fine for me on both sites
farrar. I had to leave shortly after jens brought the pain.
Flew to Cairns, woke up at sparrow's due to early light and fucking chirpy birds, thought about trying to get back to sleep and remembered ATOC! Fuck yeah.
Shame all the commentators are ballz.
I lolz when hearing DJ van Garderen !!!
DJ Van Garderen - 'Adventures on the Wheels of Carbon'
nvm
works on IE but not chrome… not often that happens?
Working on chrome for me. Took a couple of page reloads but it's good now.
@thejensie going for a stage win. Allez!