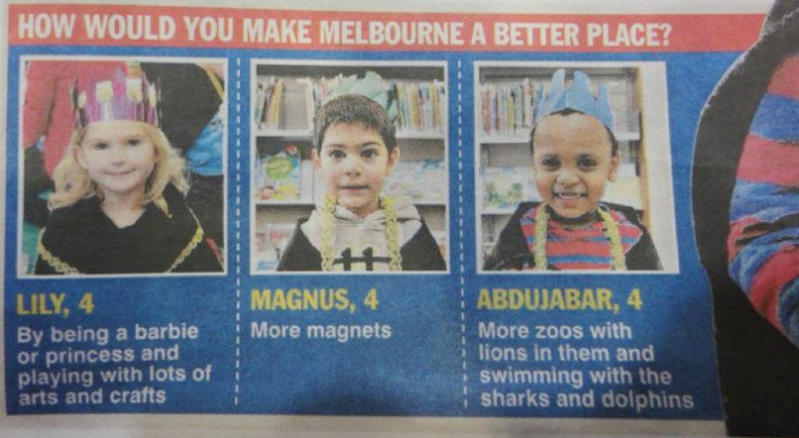 Magnus knows what he likes!
i reckon he was misquoted. he actually said "more magnus"
in about 2 minutes, three four year olds have come up with the best ideas for Melbourne in the past 25 years.
more magnets holy jesus effing christ why isnt magnus the lord mayor?
I wonder if Magnus is Dick Wicks' son? He's probably pissed off his dad had to shut the store in Coburg.
Anyone who names their child Magnus needs a kickin
What if their surname was Magnusson?

Problem with the name Magnus?
Dunno if Abdujabar thought this through. Swimming with sharks?
HOLY SHIT! Magnus is the kid of a guy at my work.
Please tell us his last name is Magnusson…or something close to as awesome.
SO GOOD! You need to give the father a pat on the back… way to get the kids priorities right.