so…my boss decides he hates his prototype custom designed titanium tri bike.
i buy it, for some monies. (and manage to eek in a set of sram red brakes)
and proceed to build it up with components from my parts collection.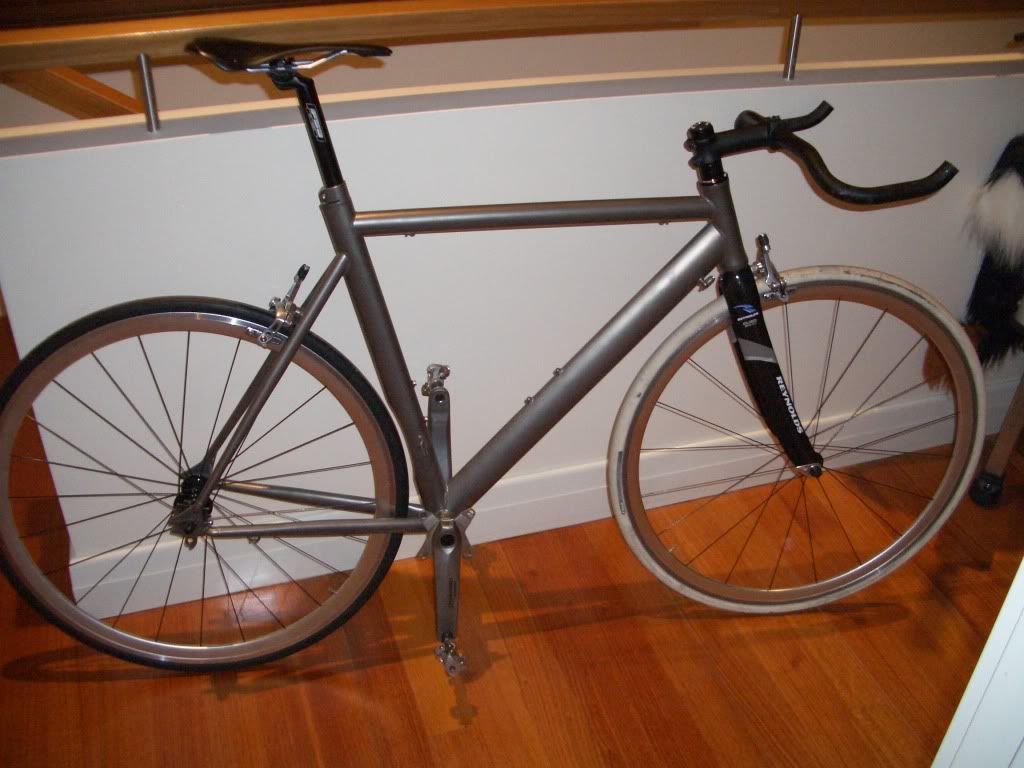 = bastard bike. it weighed 7.5kg, was fast, but i didnt really like the bull horns.
so i decide to put drops on it. i decide the wheels are ugly and look around the shop for better looking alternatives.
shit gets crazy, i once again am left broke after buying the bosses zentis quad spokes. but i can't leave it there. it need cranks that arent made for a mtb…and brake levers. so sram 900 carbon brake levers (identical to red, the lever body has the holes for all the internals) and sram red cranks with a blackspire crankset. and a thomson stem to match for good measure. oh and purple titanium polts to match:p

weighs 6.86kg as you see it. it is painfully ridiculous in every way, it makes helicopter noise when you ride and is silly fast. but i love the thing.