#sotb still alive and well.
I decided to part with my Bridgestone as i finally heeded most people's advice as it was too small. Both my Clamont's are at least a cm bigger, so it made sense.
Still wanted an NJS bike, and it still had to be a Bridgestone / Panasonic / Samson / Nagasawa (if the budget stretched).
Ended up with this which is a bit different: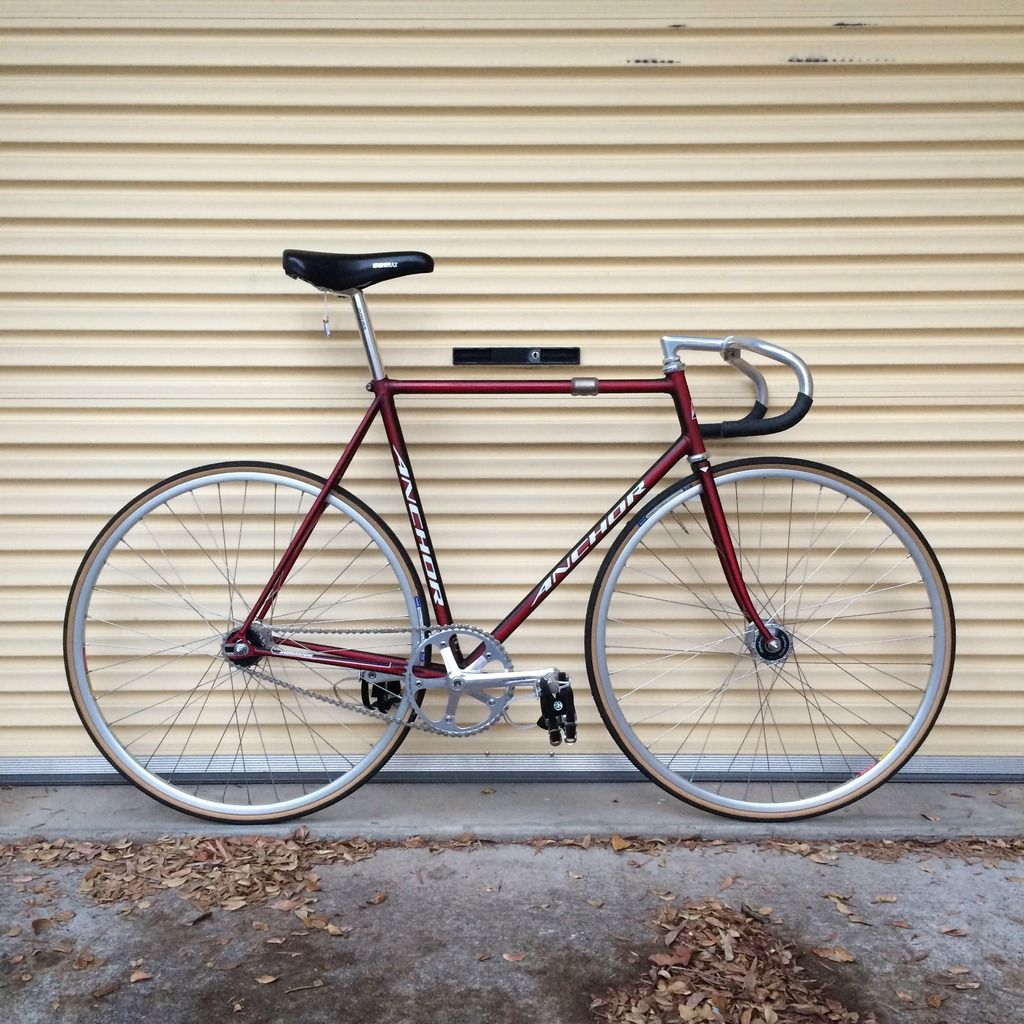 Frame/Fork: Bridgestone Anchor NJS 55x57, Kasei 8630-R NiCR-MO tubing… no dents!
Headset: Dura-Ace NJS
Bars/Stem: Nitto Pearl 11 NJS / Nitto B125AA NJS or Nitto Risers
Seatpost/Saddle: Kashimax RS NJS / Dura-Ace x Easton NJS / Kashimax Rain tail
Wheels/Hubs: Dura-Ace 7600 NJS / Hoshi DB spokes / Araya RC540 clinchers / Panaracer Pasela Tyres (the Araya Gold's with NJS Soyo Red II Tubs are in the garage)
Drivetrain: Dura-Ace 7600 cranks & chainring NJS / D.I.D NJS chain / Dura-Ace lockring NJS / Generic cog
Pedals: MKS Royal Neuvo NJS / MKS Alu NJS clips / MKS toe straps NJS
Does good skids.