This one had been gathering dust as the seatpost continued to slip and the solution evaded me.
Finally realised all I needed was a new grub screw that I could put some decent torque into.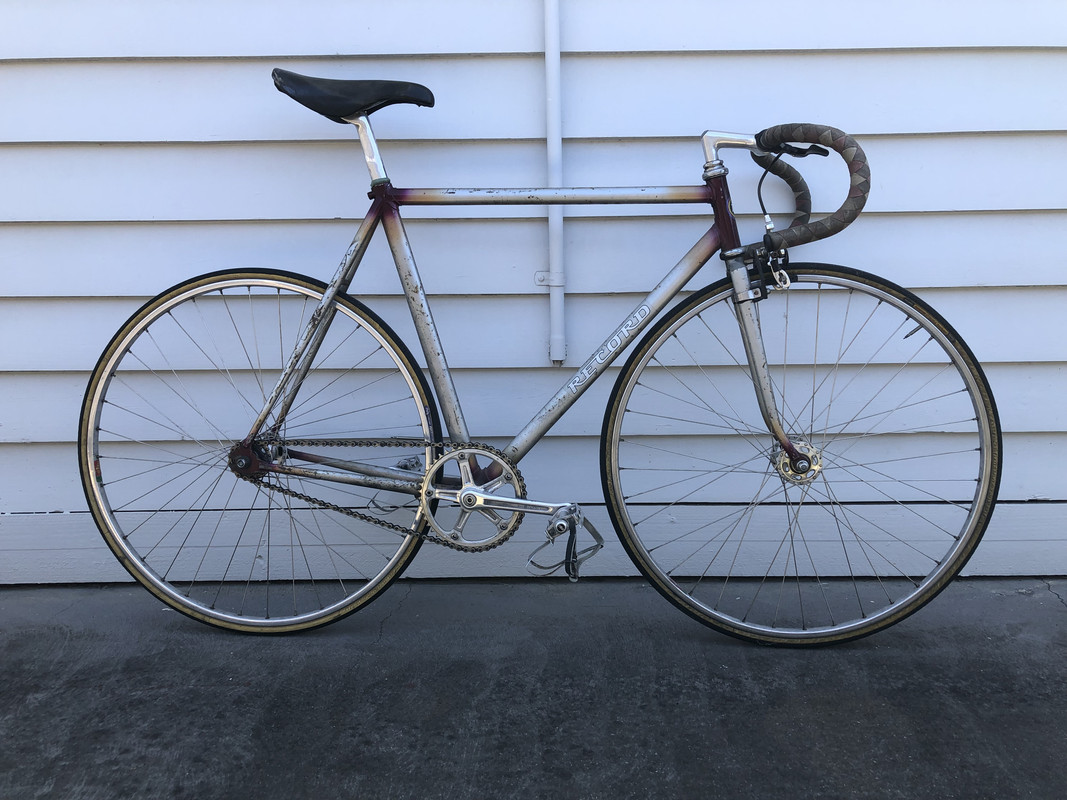 Yes, that's as level as I can get the saddle.
Still commute on my fixed gear Kona Paddywagon, but not a real track bike so probably doesn't count.
dont think ive ever ridden a trackbike

but this was the most recent one i picked up, a hunge got me thomson, CK and 75s on a powder coated schwinn madison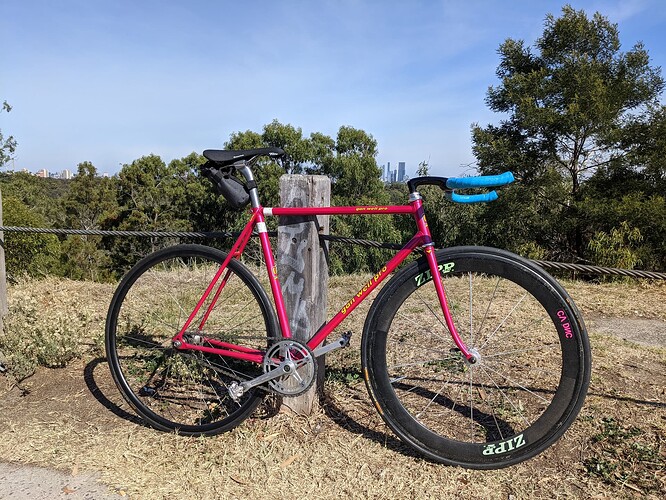 Sometimes I ride this Gan Well Pro. It's very fun. I got it in Tokyo 9yrs ago, in a 2 for 1 with a Samson. Maybe I should've kept the Samson, but still love this. I don't love riding brake less though, so it's mostly a short weekend cafe ride
Glad to see we're still out there. Must be nearly time for the next revival
better check with @iwearmoccos
as for me, I ride my 1x1 a bit but don't have a functioning sw8 fixxie at present…

Still have the Bundy, still think it's great. Still only ride it about twice each summer… (Shrugs)
I still think your Bundy is great as well