hey hey,
Just finished my bike.
rides really well, cant get off it. have a look. yay? or nay?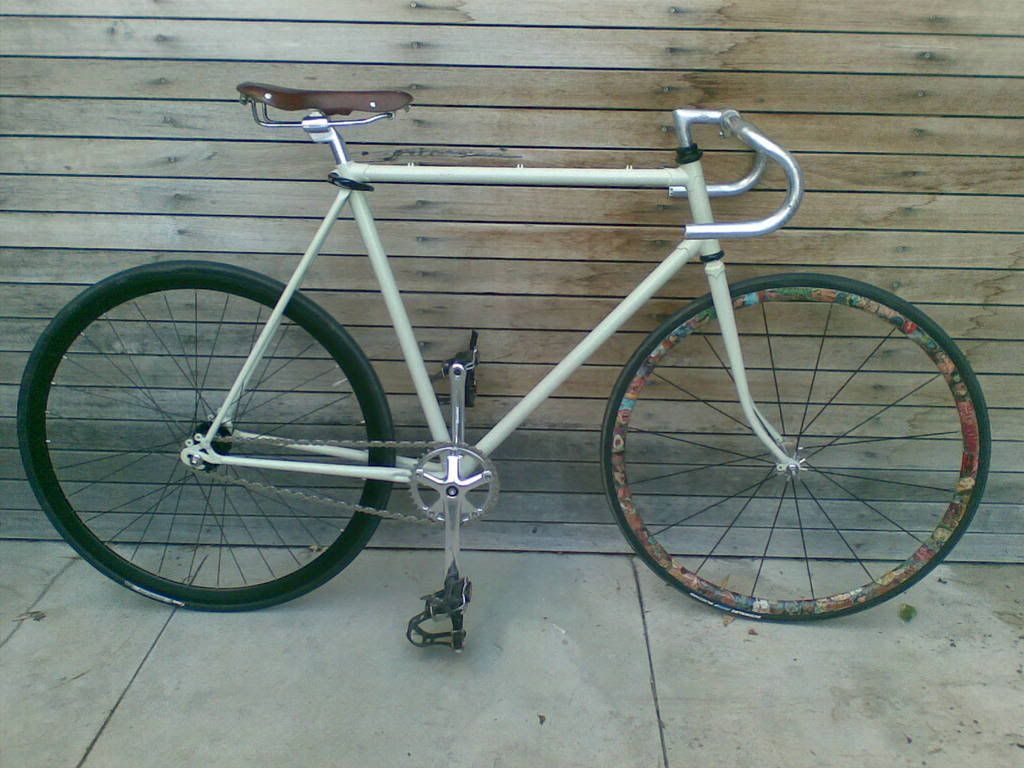 Matches
nice seat. suits the colour and what not
just a cheepy from abbotsford. i dont realy like it the head is too bulky.
nice job, put some riser bars on and you will be set
what like the bmx risers on your bike frodo aka freddie
just upgraded pedal sett: wellgo pedals with christophe toe clips, leather straps
yo some flicks of the front wheel. ross' job revived. close ups thanks to heist.