I went in that cyclocross race they had last year and thought it was pretty fun. Anyone else keen?
maybe i should send a request to the maladjusted guys.
Running events like that are really a pain in the arse. The best format for running events at the moment is with a more casual, social ride kind of pretext, loosely organised with no central organising body or person to sue when somebody's 3 day old brakeless fixie runs into an old lady and breaks her hip. Alleycats and other show-and-tell events are run like this and it seems to involve a lot less effort, paperwork and money from everybody. A CX race with two categories - CX and mtb - would be pretty easy to put on given the amount of fireroad and singletrack you can connect through the inner north, O'Connor, Bruce Ridge, Black Mountain etc.
It's something the Mal Adjusted guys have been considering for winter, but if a commercial enterprise were to be affiliated with it, it would have to be fully legit with insurance, land access permits, insurance, rider registration systems, insurance, insurance, insurance. Somehow I think the guys attracted to the alternative and underground nature of CX racing would be put off by the very much above-ground requirements of an actual race.
what if we run it like a terroist cell operation? no one uses their real names, dont worry about prizes as i always come last, then if someone tries to sue…there is nothing but a vapour trail.
There is another cyclo event being planned this year. Same club (mine - Vikings), same dudes (Simon & Simon). Inside word is that the BundaDome area may be utilised.
I'll crosspost when it's calendared.
i just built this from a $5 ?hybrid frame…but it says 'cross' on it so it must be ok.


although i stink at setting up my cantis so i might need a hand come race-day.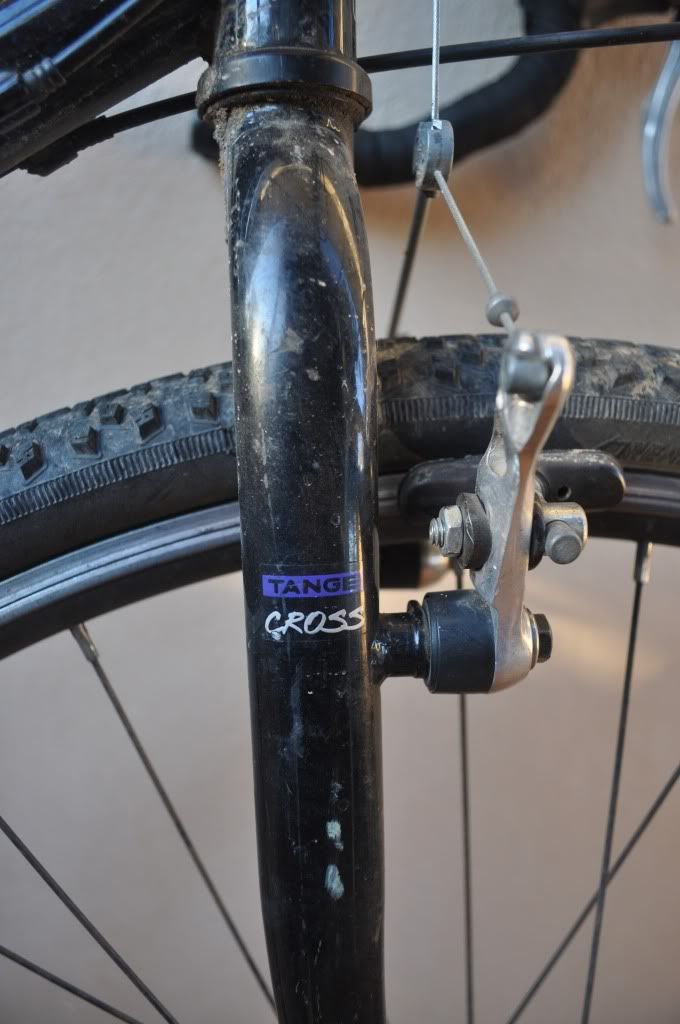 Nice work man. JP and I headed out yesterday and had a blast, so much fire trail/dirt road action to be had a round Canberra.
Wait til you see JP's Ritchey Mount Cross, now that's a nice cross bike!!
The funniest thing is that I'm a bike snob from way back, but my classifieds bought $350 Mongoose is one of the most fun bikes I own…sad but true.
i am less of a 'bike snob' and more of a bike slob…i would be ashamed to show it too a real mechanic…or a real belgian for that matter. I have taken it up mt stromlo, but down was a bit hairy, although the green trail 'party time' (is that new) was great, twisty with few rocks/drops which i am not skilled enough to ride very well.