I decided to go clipless a few weeks ago and whilst I was making a wiggle order, I decided on the spur of the moment to purchase a pair of DHB R1 Cycling shoes to go with my new Shimano PD M520 pedals.
These were definitely a bargain at $56.00 a pair, so i threw caution to the wind and purchased them, knowing that once I had ridden in them for a while and had a feel for them, I'd be better equipped to make an informed decision on a good quality pair as an upgrade.
My first impressions were good, the fit was good and the quality appeared better than I first expected. These shoes performed well over the first few weeks, the comfort and power was an awesome change compared to riding with clips and strap and I was quite content, and then THIS happened last night.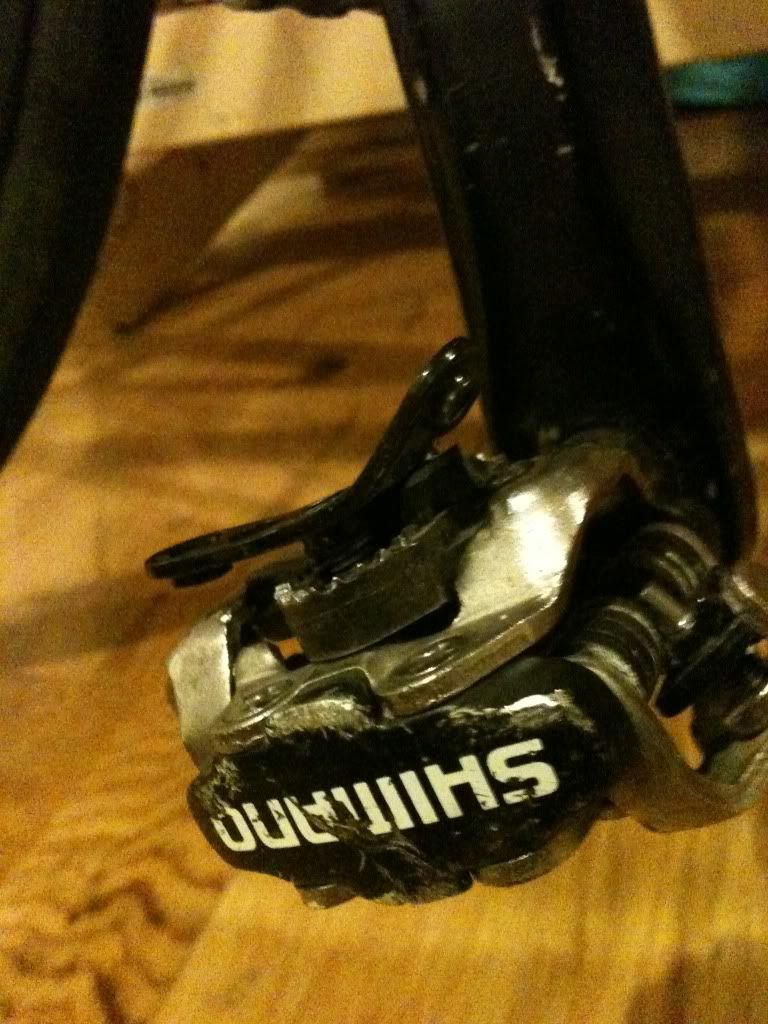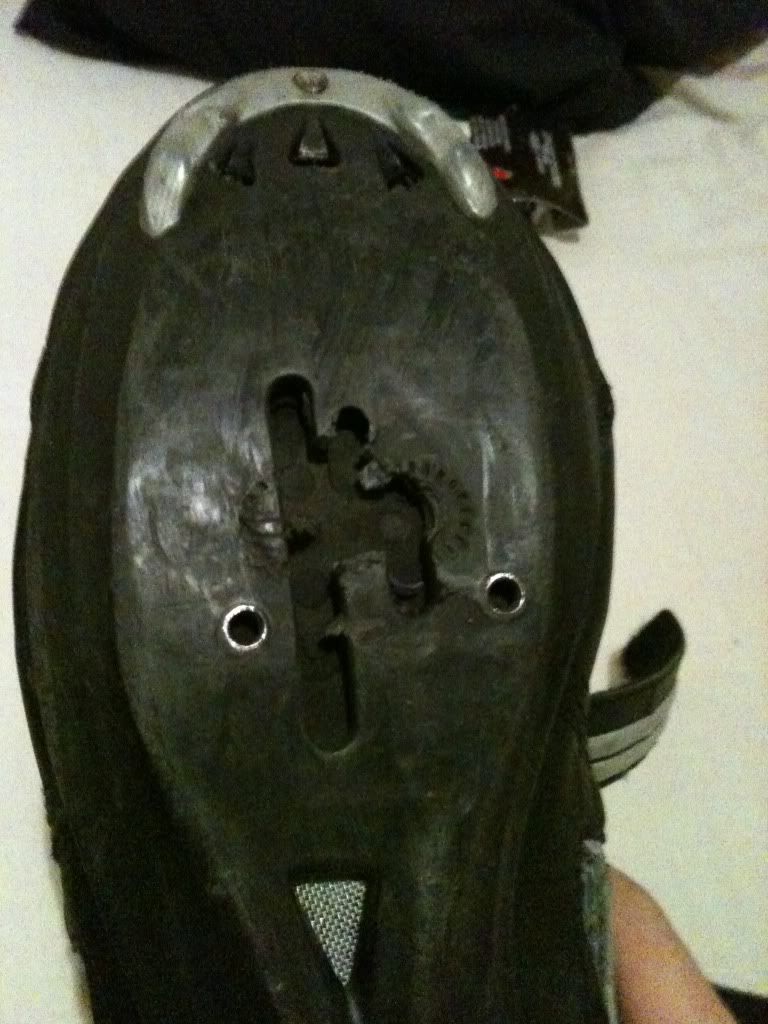 The cleats pulled out completely from the sole of the shoe whilst i was dismounting.
Needless to say, I'm not impressed and these have subsequently been sent back to wiggle for a refund.
I was well aware that these weren't the most amazing quality shoes, so my expectations were definitely low, but a failure like this has fallen catastrophically short of my already low expectations.
Lesson learnt. So my advice, Buy quality, Buy Once
</end>