I did

I haven't had it shipped to me yet but if you're keen and ca$hed up I'll direct the delivery to you for $600 'coz I'm a top bloke !!!
… just kidding

hang on, are you joking about buying it as well?
Yeah - Unless he has multiple accounts. The winner only had 15 feedback.
Spirito didn't buy it. He's already got a Motobecane: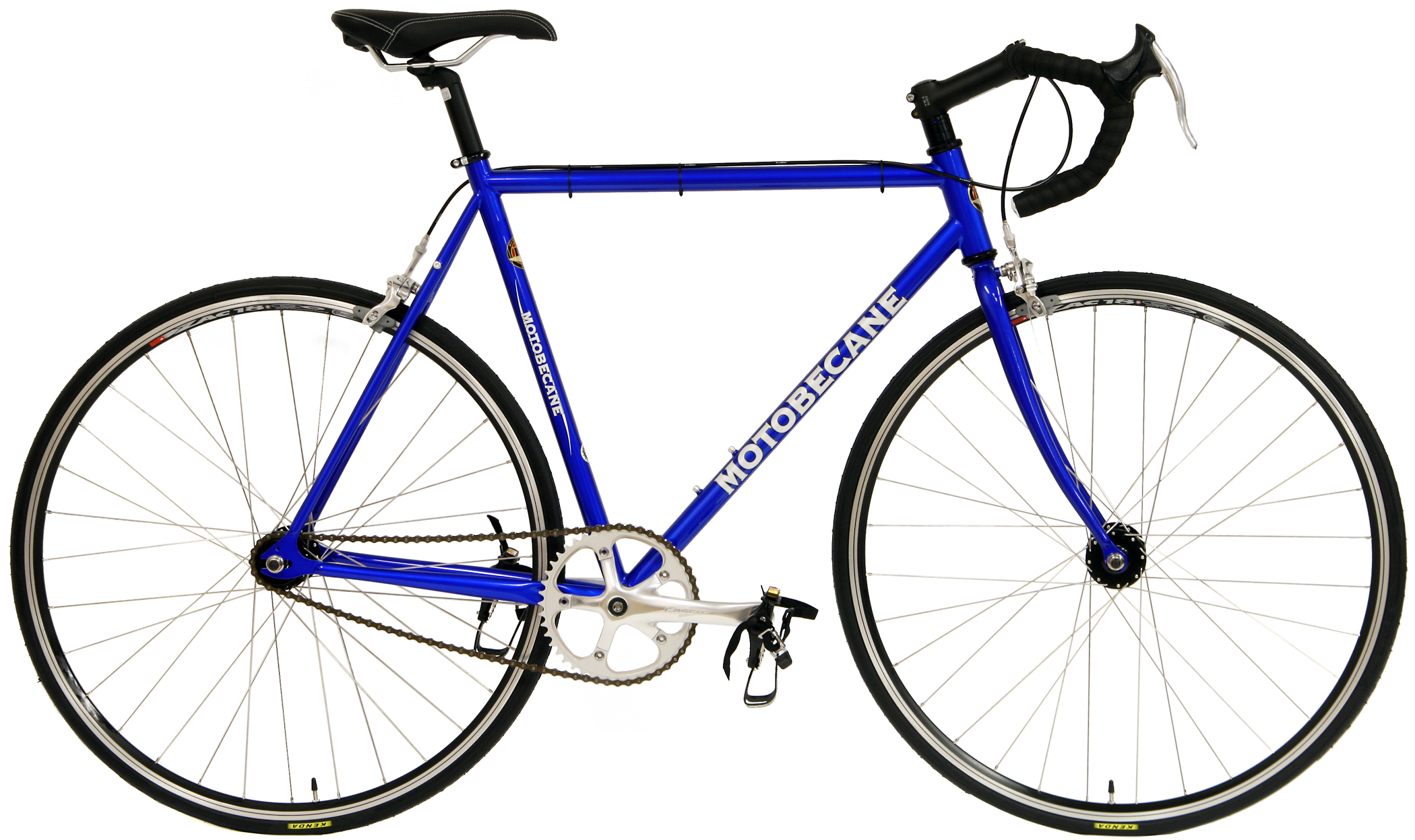 Gonna keep it NOS, I hear.
Don't be cheeky or I'll out you as Twisted Sister groupie !!!
This is the only Motobecane I really want … and it ain't for sales

The last photo's great. Where are they taken spirito burrito
dunno … it's Peter Weigle's and he lives in Connecticut, so somewhere in the New England area I'm guessing.
What's the burrito reference? Are you saying part of me is a "little donkey" or just trying to make me hungry? (not hard)