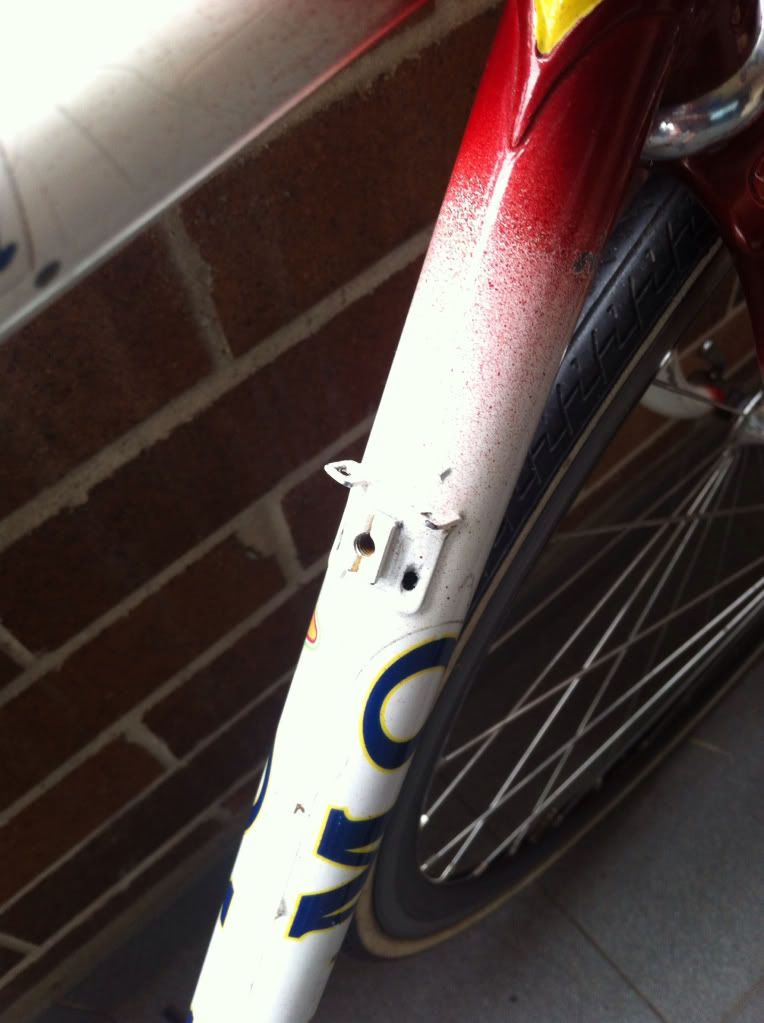 Even some to bolt around the tube.
What's the thread pitch on that braze on?
There's a number of 'aero' DT shifters that it could be. I have a set of SunTour Symmetrics that may work.
I'm thinking Shimano Adamas AX:
http://bike-vintage.eu/galery2010/FOT/24-07-2010/adamasax/DSCF2949117.jpg
Be sure to get the matching aero water bottle.
or maybe campag?
I've been on bike vintage site, I wasn't sure that those would suit.
That's actually where I bought the group and wheels from for this build.
I'lll have another look bit but I think the suntour symmetrical are the ones I need.
Those campy ones look right actually.