So as some of you have seen in Horatio's Duarte thread, I have bought one too.
Story goes, saw a bike for dirt cheap on gumtree with campy ergo's… when and bought it.
Stripped some paint off, and after googling for ages, it led me here to discover I had a Duarte made in Colombia!
As I bought it: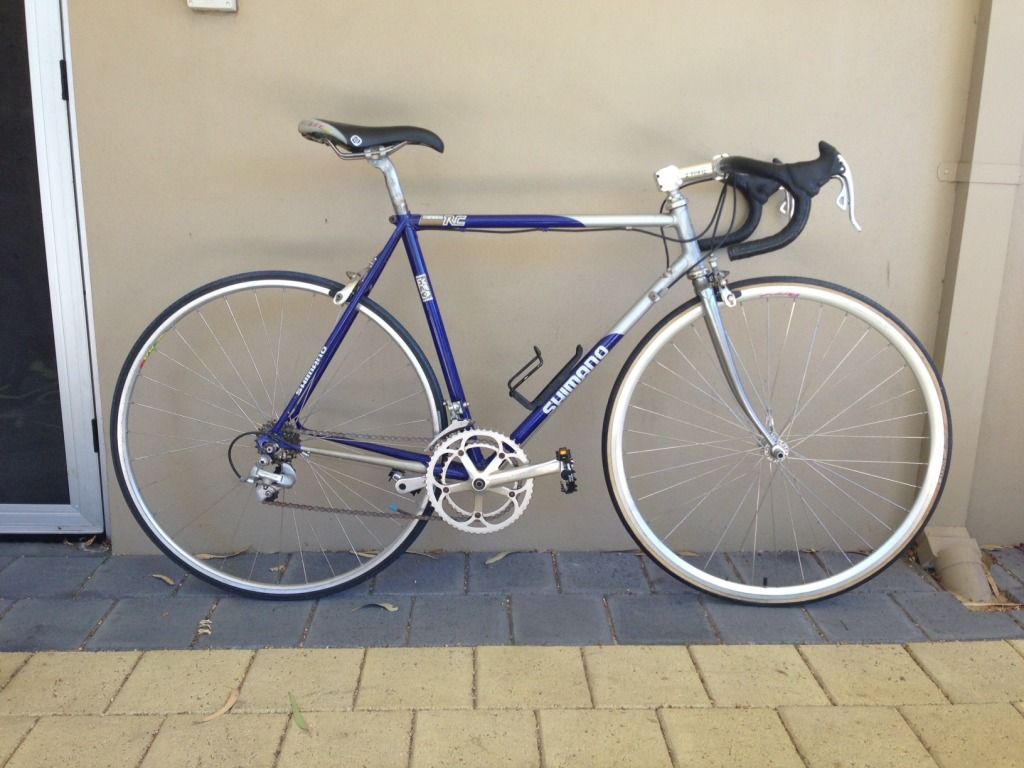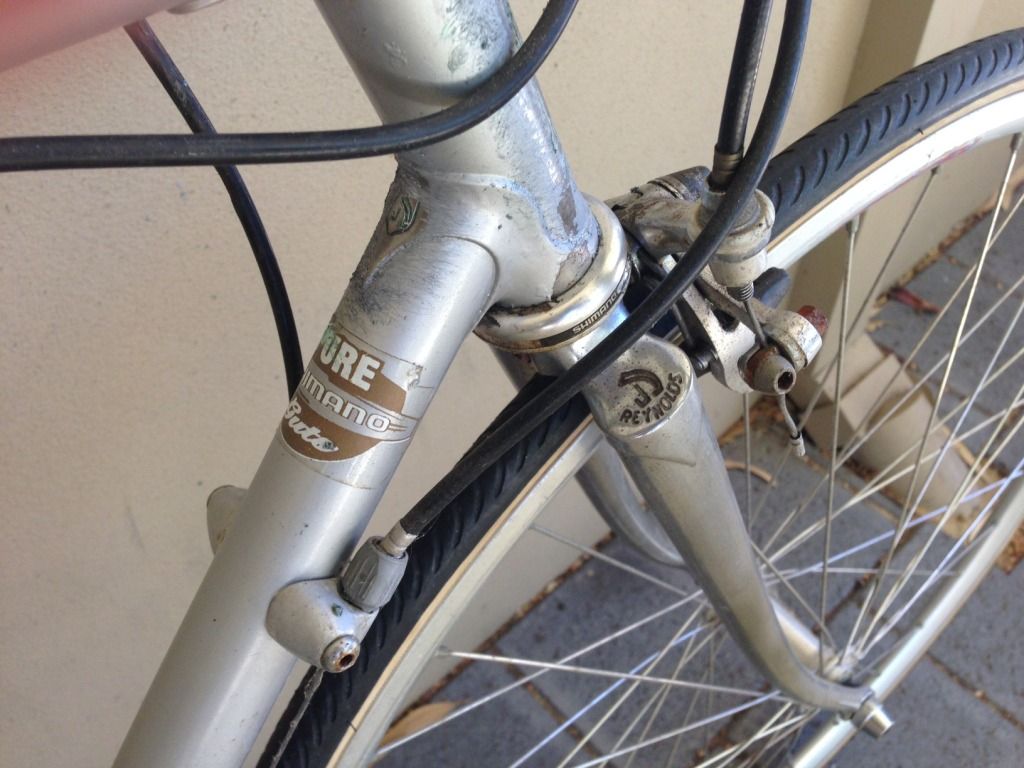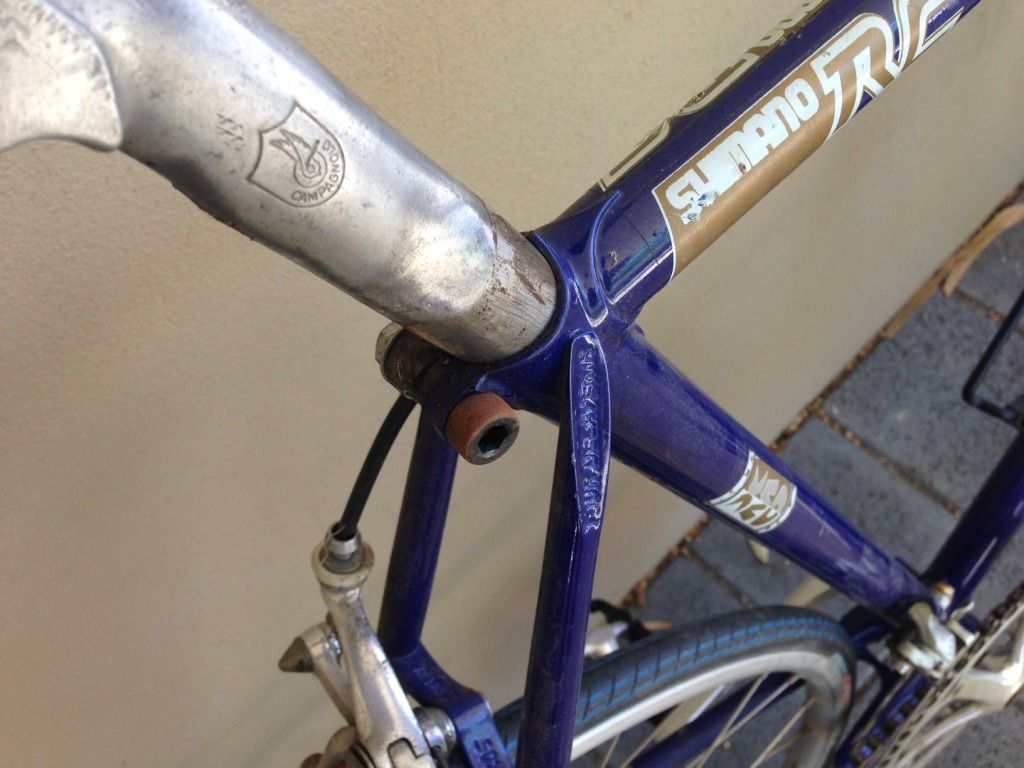 Paint off revealing Pantographed head tube: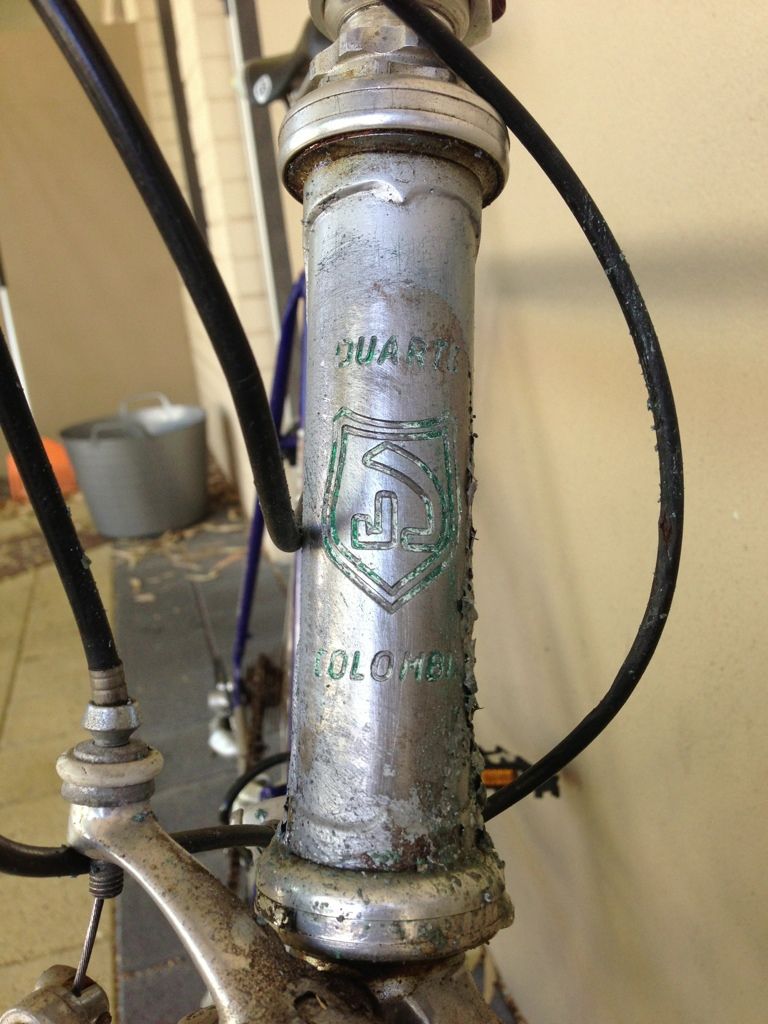 After stripping the whole bike down I should have taken some photos. Oh well.
Painted the panto's in the fork: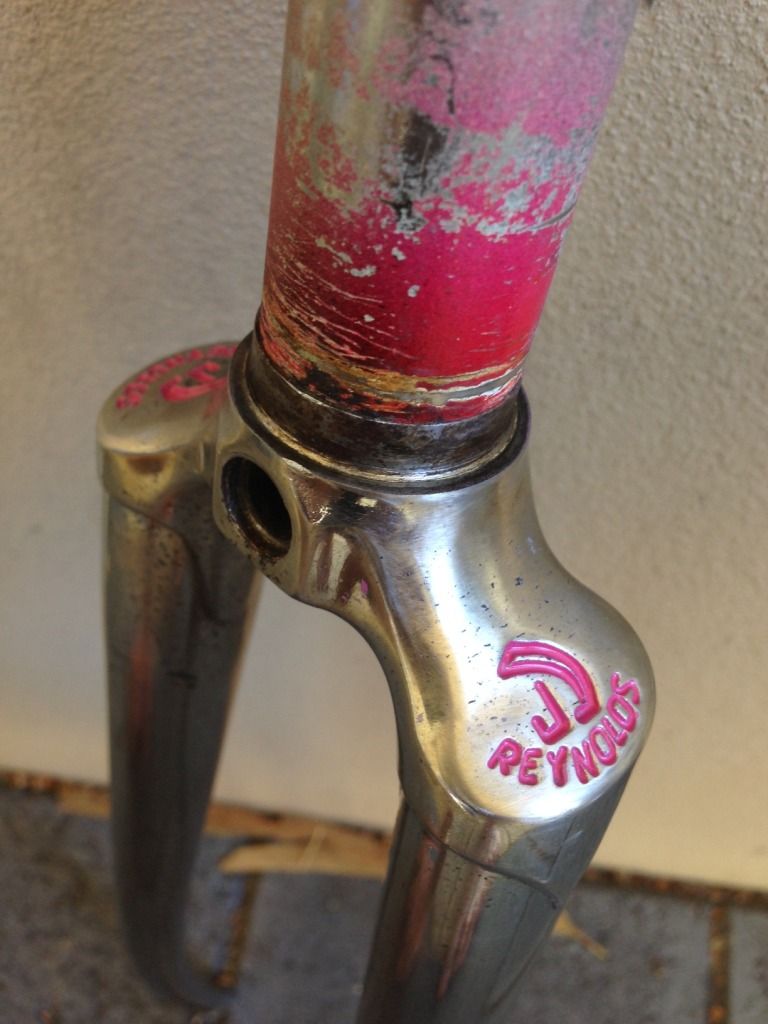 And the frame, and have since applied colour. I was too slow in between coats, so the paint is now baking in my car, in the sun, so I can sand it back lightly and hit it again with another couple of coats in a few days for a 'pro finish'.
I will be getting some decals made up soon (as soon as I draw the artwork) so that'll be rad.
The frame is a 52sq made of Reynolds 501 SL and is the 'Tour Del'Avenir' edition. Which puts it as a mid to late 80's frame. Due to it's smallish size, I will be building it up for my gf. Probably with Veloce.