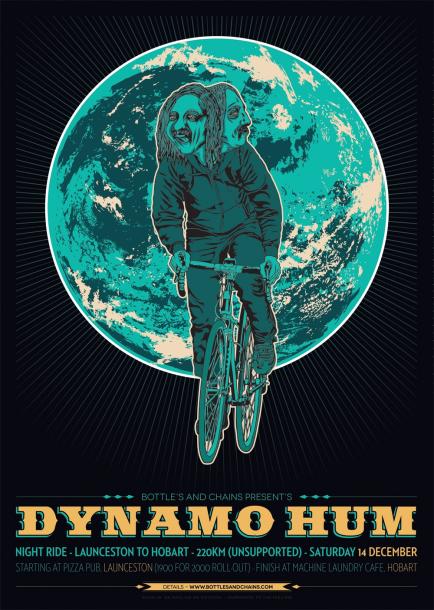 So, I got my shit together (mostly) and organised a ride. I'm taking my single speed, dynamo equipped roadie along for the gig. Details are as follows:
• Dynamo Hum.
• Launceston to Hobart, at night!
• 220km (unsupported).
• Saturday 14 December 2013.
• Start @ Pizza Pub, Launceston (1900 for 2000 roll-out).
• Finish @ Machine Laundry Café, Hobart.
• Details @ Bottles And Chains (not yet, but soon).