I have an old Peugeot UO-8 that I now longer want. It has a TA Cyclotourist crankset, with chainrings 54t-64t. Roughly. It's a big bike, I'm around 6 ft and it doesn't fit me, so it would be suited for a TALL rider.
Sometime next week, probably around wednesday Im going to lock the frame up somewhere on swanston st, probably on the first block as you head away from flinders towards all the fast food shops.
It will be locked with a single lock, the code is 6245
Whoever wants it can take it because I don't need it. I bought it a while ago on ebay for bits and pieces, the frame doesn't fit me so I don't need it.
But please, only take it if you need it. I'd rather it be put to good use than someone just taking it because they can and leaving it to collect dust in their shed. And please dont take it if you only have plans of selling it. If you only need the crankset or frame, take it and lock the bike back up with the same lock so someone else can take it.
Here is some pictures… (not included is the wheel, chain, fork, handlebars, stem, seatpost, seat, headset etc, beacuse they're all being used on another build. It is just the frame and crankset.)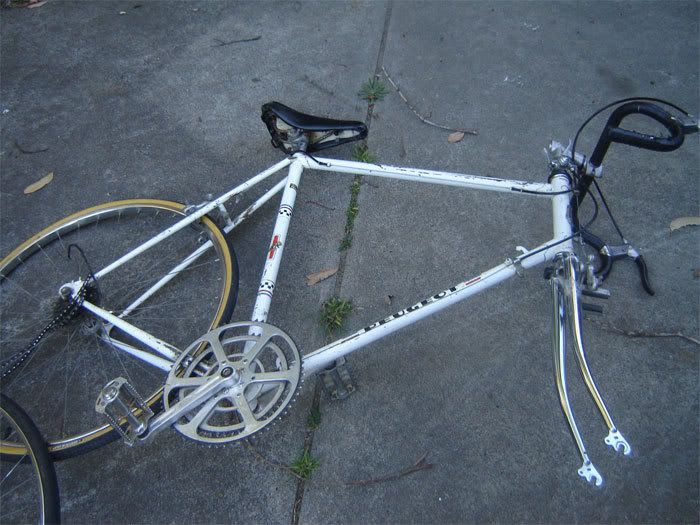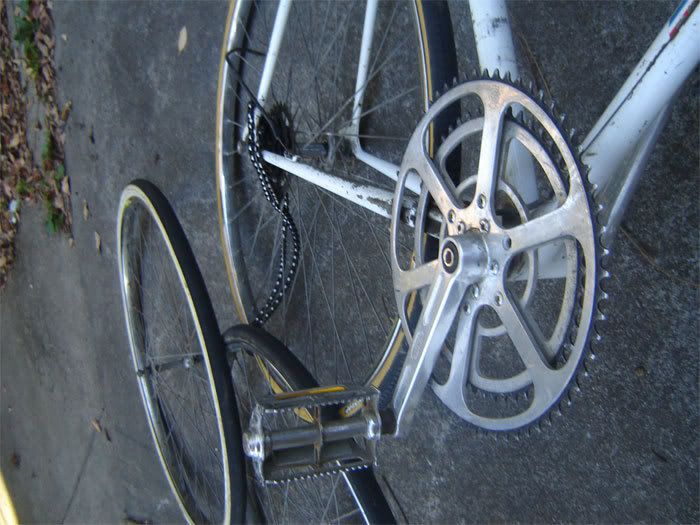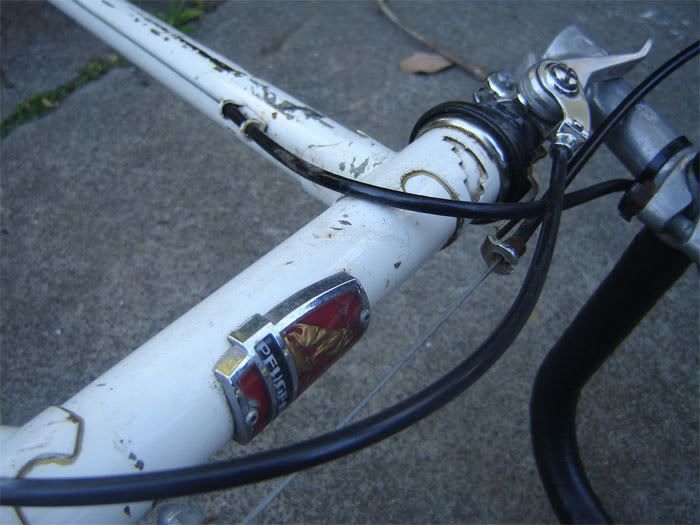 Thank you,