Continuing kit's "is this, that?"
$45 FYXO / B-CON rear bicycle light
$39 Buy XECCON MARS 60 Lumen USB Rechargeable Rear Light | CD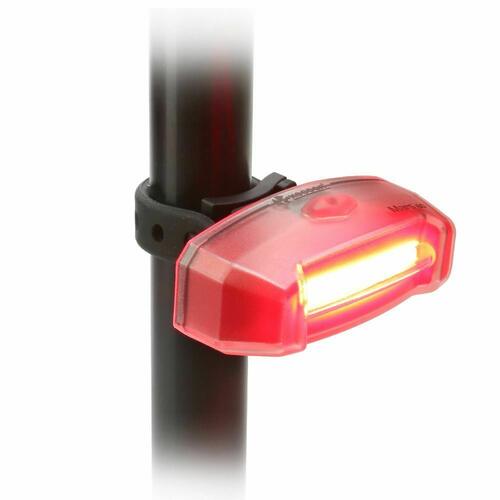 FYXO™: rolling shit in glitter since forever©
Looking at the Xeccon site, it seems they just buy chinese/dealextreme stuff and rebrand it (maybe with better QC) so FYXO is just doing the same but adding on a 'cool' tax.
The real story is how Salsa copied my plastic anything cages.
MikeD - do you have a link to your cages?
Yep, pretty much what blakey sez.
3D printed them at work with a drill and saw out of a decent sized (maybe 40cm high, 20cm across) plastic tub.
Hole for mid cage, more holes for zip ties, slots for toe straps.
So a markup of $6, that seems okay for some cool branding
when exactly did we start hating on fyxo?
I don't hate on him, I just don't agree with the way he 'pays homage / makes references' to other big, well known brands in order to make a profit.
The other day Rapha put up a new design… it has some colours that are shared with one of the past melb roubaix jersey. A comment was made that fyxo was 'fashion forward'. Thats a bit rich when 90% of the fyxo products are a blatant rip off.
hasnt fyxo always done this? is it just more noticeble now cos hes pumping more products?
i do agree it seems to stand out more recently
I dunno if this was always his thing. But yes, I guess because there has been a lot of product being produced at the moment with these 'homages', which has made me even more aware of it. It just seems to me like the Fyxo brand is one of those cheap joke shirt places you see at mass produced markets.
That Jordan one they're peddling at the moment is pretty bad. I liked the 7-11 one from a couple years back though. Hits and misses eh.
Spurcycles doing the Krylon bottle knockoff and then Fyxo cranking one out was taking it a bit too far.
i'd generally be cool with paying a fyxo tax 'cause i think andy's a swell guy
I think he just does what he likes, not thinking about if it sells, and thats generally a good thing. Some stuff is nice, I have one of his Ride Fyxo shirts that looks like a Rock Shox decal and am loving it, and other stuff is a bit off. But I do like that about him. What I wouldnt like though is when he puts out cheap China stuff, re brands it, and sells it for much more than its worth. I dunno about this rear light but would love to know it. Andy is a great guy but!
i miss some of his longer write ups, i enjoyed them.
Relying on the sexual objectification of women to palp his 'art' is what ultimately drove me away from paying attention to his blog and wares.