What kind of helmet does u guys use?
My budget is under $100
Any suggestions?
you dont already have a helmet? are you just starting to ride a bike?


if your coming from mtb, just snap the visor off

Try the hipster helmet:
just wear one mate. anyone will do!
I run one of these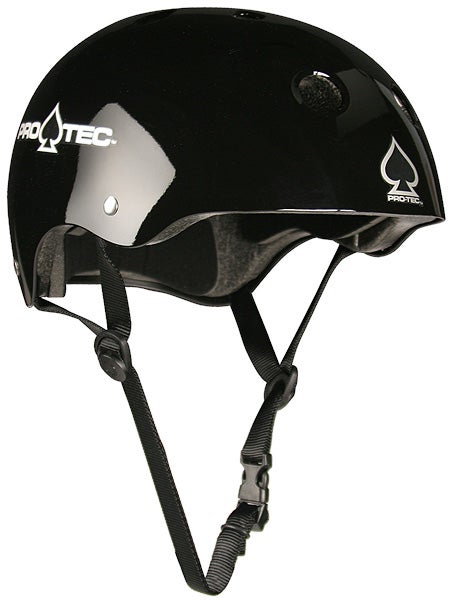 And one of these

i have heard that pro tec dont comply to australian standards, and a few cops have learned this and are pulling people up on it. can anyone confirm? even if it is true im sure the risk would be minute
you can get those skate-style ones for like $50 from a lot of bike shops.
if you're that worried about it and your helmet doesn't have an aust standards sticker, just peel a sticker off one of the helmets in kmart or big w, stick it on yours and presto, legit helmet
i recently bought a helmet. i spent $200 but seem to remember a few decent options for around the sub $100 mark. i went to borsari cycles on lygon st (near grattan st)
i spoke to hughie, paid cash and got a little bit off the RRP.
after crashing quite heavily i realised spending a bit more on a helmet was a good idea!!
rolly
what do u guys think of BERN HELMET?
its fairly cheap and it looks fairly good, i think
I bought the newest protec edition off ebay, turned out 78$ postage. very happy
Met Estro, Veleno or Kaos. Best helmets ever!
that's what i bought

light and super comfy
How much did u pay for the Met Estro, rolly?
ive had my same helmet since i was about 12 years old
Go to a bicycle store.
Try on helmets.
Buy whatever fits best in your price range.
Bam.
i paid $180. was 200 but got a 10% discount.
i was going to buy online but after some advice from ppl in the know realised that there's nothing like talking to someone and trying a range of different helmets on!!
i think from memory there was a slightly less expensive met in there for around the $100 mark (don't quote me on that though!).
after my spill i was happy to pay the extra dollars for a saving on weight and comfort
good luck
rolly
i think de ver cycles in clifton hill sell a compact style helmet from limar that's about $120 at the moment.
some of them are not aust. standards compliant, but as others have said 'there are ways around that'.
Whilst on this topic, does anyone know of a decent skate/bmx looking lid that is low profile too?
I look like one of the mushrooms from super mario brothers when wearing either of my protec's and would prefer not to be jumped on my a midget italian man wearing a red suit if he see's me in a street.
I know I could get a lower profiled helmet but Ive always preferred the bmx types.