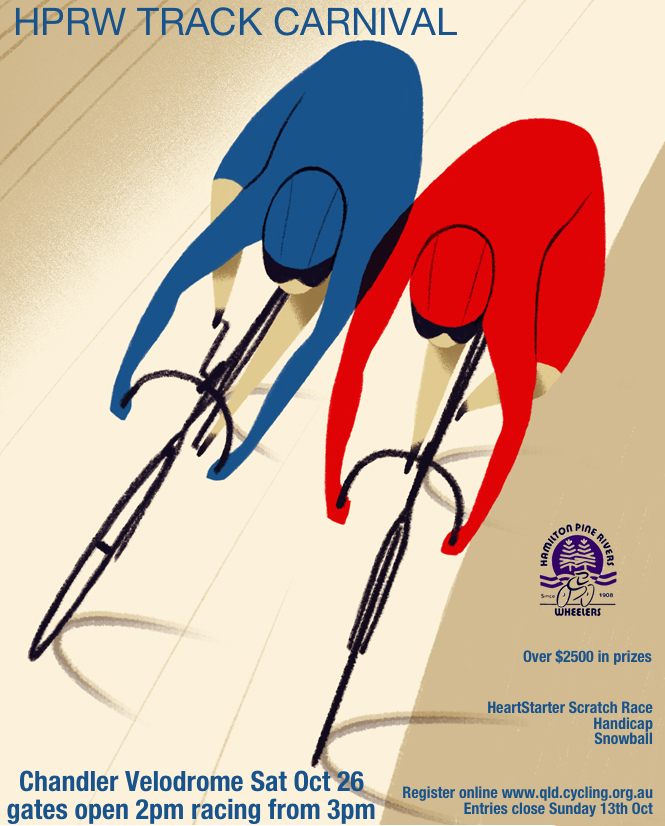 HPRW Track Carnival - SAT 26th OCTOBER
If anyone's keen to head out for a look, lets get organised.
This is the first open track event HPRW have run for a fair while apparently, so it'd be good to get along and show some support.
Racing starts at 3pm.
I finish work at 5pm in the valley, so I'm going to smash across for a 5.30pm departure from Planet Cycles in the gabba. A quick stop for some tins on the way and all things being well we should see the better scratch races and the handicap events. If you're keen to go but don't want to wait around then I'll see you there. And no you're not really supposed to drink there, but if you're not a cock about it no one minds.
If you want to ride out BRING LIGHTS. We'll head out old cleveland rd, and there are some very dark parts. generally plenty of shoulder though so game on!