So, figured i might as well chuck my bike up… If you see me around say hey… or call for a skid… i can usually deliver.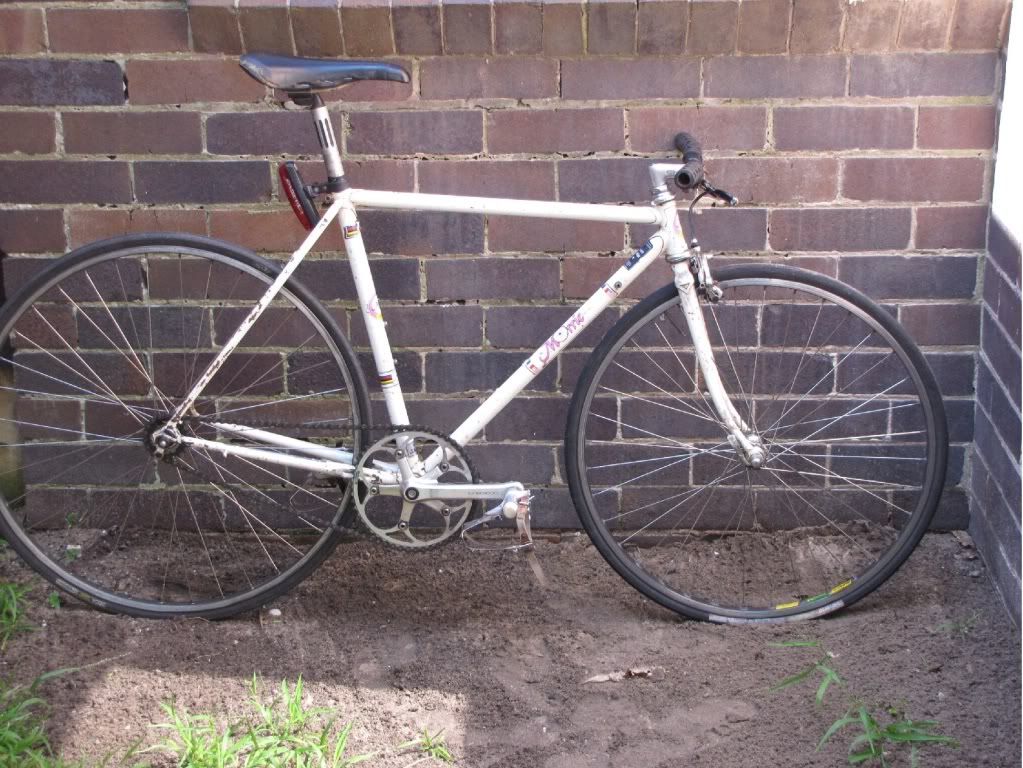 Morrie Frame
Mavic on Durace wheelset (front's 650c in case you didn't notice)
Campag headset
brake, cranks, pedals, etc are shimano 600.
Obviously not the flashiest bike, but it does what its supposed to do…
oh, while I'm here ill chuck up a few pics of my next 'conversion'
Step 1) Change the tips on an old roady

Step 2) Straighten an old set of forks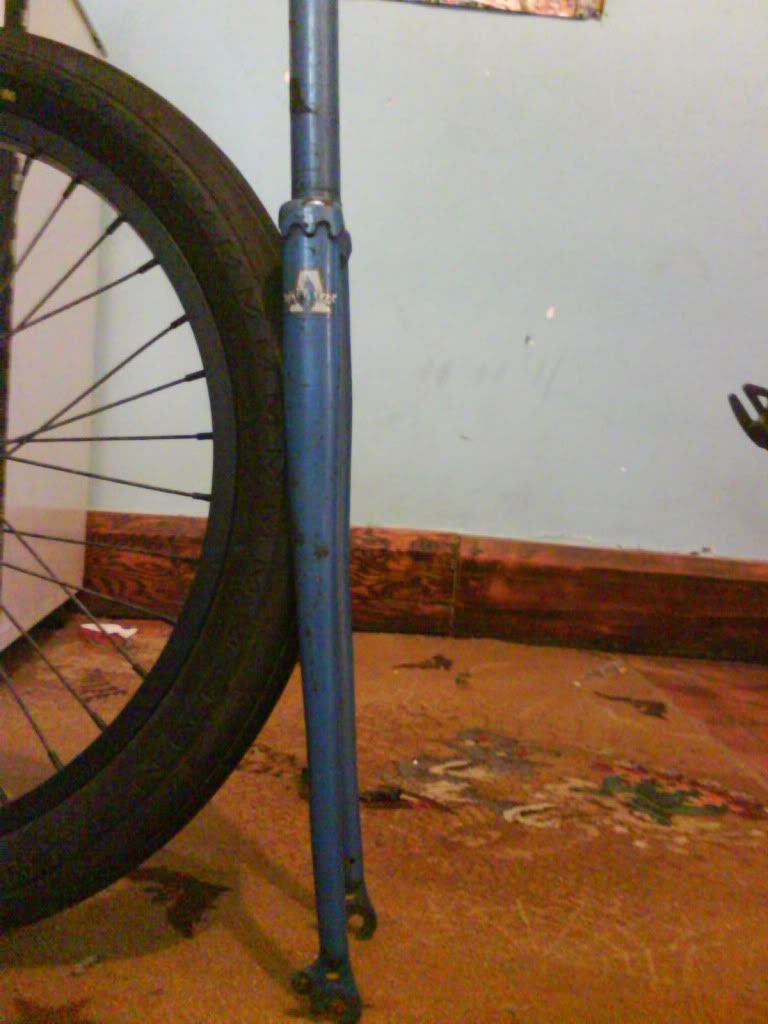 ---
Step 3) Sweat the tips off the forks and then shorten the fork legs… then braze the tips back and be left with tight clearance at the top.
Step 4) Paint everything pearl white, chase up a wheelset and build the bike up with all the campag stuff thats sitting on the shelf next to me…